Christine et Ses Copains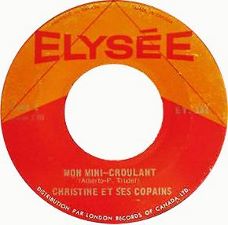 Mon mini-croulant / Parce que je suis petite - 7"
Elysee - 1967


Michael Panontin

The very short-lived Christine et Ses Copains recorded at least three groovy singles on the Elysee label in Quebec before seemingly vanishing into thin air. The Montreal five-piece was fronted by the barely pubescent Christine Martin, whose delicate pipes recall the ye-ye charms of early France Gall. 'Mon mini-croulant' was the last of the three records and it no doubt filled a few dance floors with its galloping beats and opening primal scream. Over on the flip, the slower 'Parce que je suis petite' falls a bit flat, despite some fine jangly guitar and a more robust vocal performance from our young star. As it turned out, 1967 was quite a busy year for Christine and the gang. The band managed to score a slot at one of the popular Starovan shows, an all-day francophone affair in Montreal's old Centre Paul-Sauve in the city's east end. Christine et Ses Copains performed on the January 21st ticket, sharing the stage that day with the likes of Les Sultans, Les Loups and Les Chantels. Cool.
Suggestions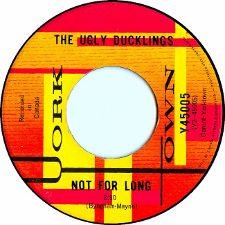 The Ugly Ducklings
Postman's Fancy / Not for Long - 7"
Yorktown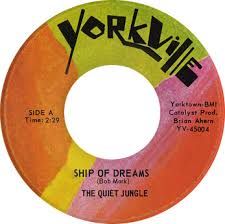 The Quiet Jungle
Ship of Dreams / Everything - 7"
Yorkville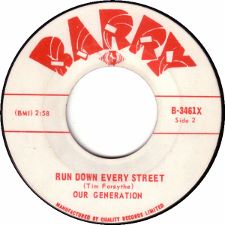 Our Generation
I'm a Man / Run Down Every Street - 7"
Barry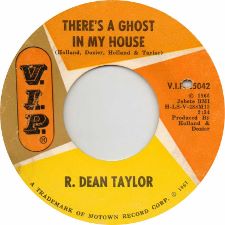 R. Dean Taylor
There's a Ghost in My House / Don't Fool Around - 7"
V.I.P.