Amerigo Maras and Bruce Eves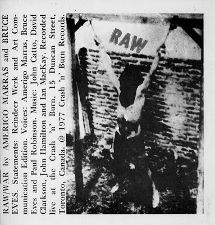 Raw / War - 7"
Crash 'n' Burn - 1977


Michael Panontin

Easily the rarest punk artifact to come out of Canada, the 'Raw' / 'War' seven-inch was the brainchild of Toronto conceptual artists Amerigo Maras and Bruce Eves, who founded the Centre for Experimental Art and Communication, a sort of grittier alternative to General Idea's more glam/gay work. As Eves recalls in Treat Me Like Dirt , "There was the whole A Space, General Idea crowd and then there was the whole CEAC, leftist politics, gay liberation stuff at the other end, butting heads." Maras and Eves would eventually let the basement of their building on Duncan Street to the Diodes, who transformed the space into the by-now-mythical Crash 'n' Burn club in the summer of 1977.

It was around this time that the band, along with singer Mickey Skin of the all-girl group the Curse, were sort of corralled by the artists into contributing to what was essentially an issue of the CEAC's newsletter. The Diodes' Paul Robinson: "They (the CEAC) wanted the Diodes and the Curse to be political, and manipulated 'Raw' / 'War' to this end. It all seems a bit contrived now, but it was interesting and very them." The 1:37 of 'Raw' finds Maras querying us with bits like "Does a repressive society reproduce repressive social models?", with Skin in the background snarling, as if in response, a litany of gems like "Stick it up your fucking ass!" and "You're the scum of the earth!". Over on the flip, the pair take what will become the first recorded sounds by the Diodes, and use them as punked-up backing music.

Skin would go on to further infamy with the Curse's controversial 'Shoeshine Boy' single, while the more focused, careerist Diodes would stake out the fame side of the equation with their memorable 1978 punk/pop anthem 'Tired of Waking Up Tired'.
Suggestions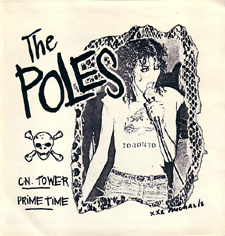 The Poles
CN Tower / Prime Time - 7"
Nimbus 9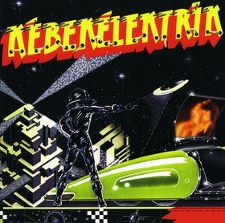 Kebekelektrik
Kebekelektrik
Les Disques Direction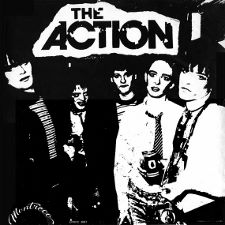 The Action
TV's on the Blink - 12" EP
Montreco