Urban Scorch Compilation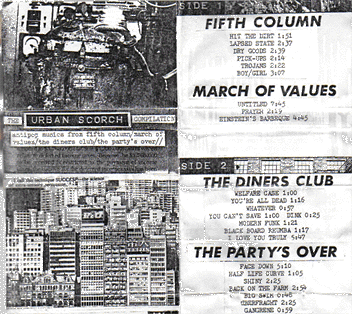 (various artists)
Some - 1982


Michael Panontin

Urban Scorch is an obscure but invaluable document of early-eighties post-punk in Toronto. The cassette-only compilation features four bands, each contributing some 15 minutes of music - it's a C-60 if you do the math - from the nether reaches of that city's nascent scene.

Post-punk may have been big business across the pond in 1982, with the Gang of Four, Cabaret Voltaire and PiL each commanding sizeable followings, but in Toronto it was small potatoes by comparison, especially given the enthusiasm with which bands like the Diodes, Teenage Head and the Viletones were greeted several years earlier. Two of the bands that did manage to earn any sort of recognition at the time, the Government and Kinetic Ideals, are curiously left off this tape in favour of the scene's more experimental element. But what Urban Scorch reveals is just how much the Toronto scene had already morphed into divergent camps: alternating gritty and trippy post-punk (Fifth Column), industrial-strength cacophony and electronics (March of Values and the Party's Over, respectively) and no wave (the Diner's Club).

The Diner's Club tracks, recorded live somewhere, are grating and challenging, but probably best left on a personal home-recorded tape, while the equally messy March of Values dish out a warm cacophony of sound, tossing synths, guitars, violin and sax into their mix. The Scott Kerr-led Party's Over, on the other hand, were clearly working within the Cabs orbit, especially circa their enthralling Voice of America period, and the results are equally riveting electronics.

Fifth Column are the only band here that actually achieved a modicum of fame, recording their feminist punk right into the nineties. Clearly the most polished act on the tape, Fifth Column intrigue not only for their music (a very early version of 'Boy/Girl' is almost eerie psychedelia) but also for the mysterious inclusion of a quote in the liner notes ("Fifth columnists inside the Hilton blinked their lights in a show of solidarity when our delegates spoke from across Michigan Avenue..."). Is this perhaps a reference to the 1968 Democratic National Convention in Chicago, or possibly even to Detroit deejay Electifyin' Mojo, who back then used to ask his listeners to flash their headlights in a show of solidarity to funk and who later coined the term "techno"? Could it be...?
Suggestions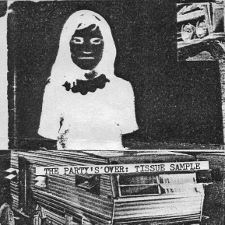 The Party's Over
Tissue Sample (cassette)
Some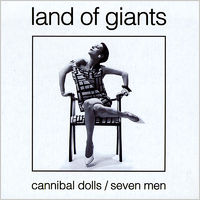 Land of Giants
Cannibal Dolls / Seven Men - 12"
AV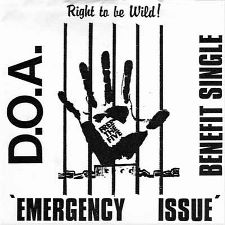 D.O.A.
Right to Be Wild - 7"
Sudden Death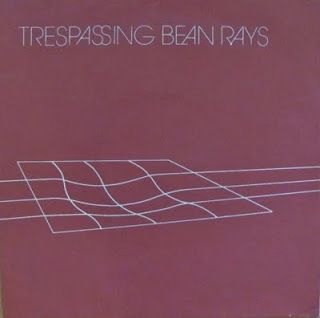 Trespassing Bean Rays
Trespassing Bean Rays EP - 7"
Altair Four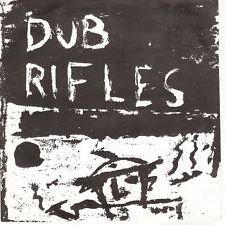 The Dub Rifles
No Town, No Country EP - 7"
Notown