Mama Quilla II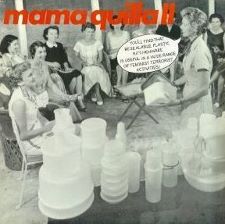 KKK 12" EP
Tupperwaros - 1982


Michael Panontin

The nascent feminist/lesbian scene found a powerful ally in the Toronto six-piece Mamma Quilla II, whose punk-funk amalgam followed roads paved by Kleenex/Lilliput and the Au Pairs across the pond. Formed as far back as 1977 (though taking its name from a previous Mama Quilla incarnation in the early 1970s fronted by Sara Ellen Dunlop, who died of cancer in 1975), the band was led by chief songwriter Susan Sturman and vocalist/guitarist Loraine Segato, and included former Government member Billy Bryans on drums.

Mama Quilla II worked the Queen Street West circuit for years, even headlining the First Annual Bi-National Lesbian Conference in Toronto in1979, before committing these three tracks to wax. Recorded in Hamilton (Ontario) at the by-now legendary Grant Street Studios with Daniel Lanois at the controls, this glossy white-boy...er, white-girl...funk masks the vitriol of its anti-sexist, anti-racist message. 'KKK' tackles the hideous "paki-bashing" of the 1970s, while the jerky 'Mama Quilla' is an ode to the band's namesake, an ancient Incan moon goddess. Ah, that 1980s Toronto of chilly political correctness, bland worldbeat, and stockbrokers getting ethnic at the Bamboo club was just around the corner. Still, the sweaty punk-ska of 'Angry Young Woman' sounds like an early Specials demo, and no doubt hints at what fun their live sets must have been.

Not long after the release of this EP, Segato and Bryans were asked to play for the Toronto Festival of Festivals (a.k.a. The Toronto International Film Festival), but when several members were unavailable, the pair pieced together a makeshift group that would ultimately morph into the chart-topping Parachute Club.
Suggestions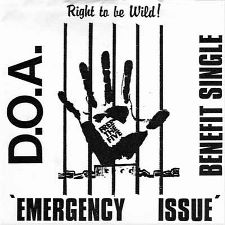 D.O.A.
Right to Be Wild - 7"
Sudden Death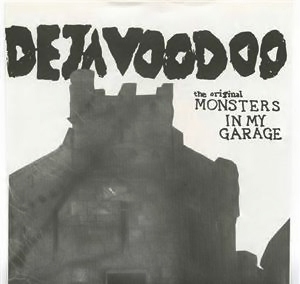 Deja Voodoo
Monsters in My Garage + 3 EP - 7"
(independent)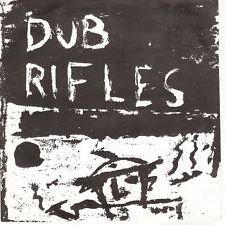 The Dub Rifles
No Town, No Country EP - 7"
Notown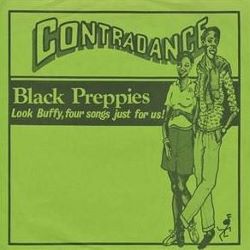 Contradance
Black Preppies EP - 7"
Dancing Note