Kids on TV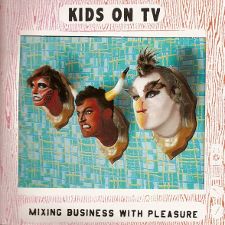 Mixing Business with Pleasure
Blocks Recording Club - 2007


Michael Panontin

Kids on TV were hit with shrapnel from the electroclash blast of the early noughts, taking up positions alongside the likes of Peaches, Chicks on Speed and Le Tigre in the slutty, edgy queercore/electro movement. Formed in 2003, the ever-changing line-up seems to have solidified around a core of John Caffrey, Roxanne Luchak and Minus Smile (a.k.a. Scott Kerr of early eighties cacophonists the Party's Over* and then later of noise experimentalists Violence and the Sacred), with a host of others getting their hands in the mix.

With an electronic assault that melds two-fisted sexual politics with abrasive, blistering club beats, Kids on TV performed around Toronto at bathhouses, bars and at that city's well-established ongoing queer-punk revue Vazaleen, achieving equal parts fame and infamy, especially after having their MySpace page mysteriously shut down for reasons unknown (though certainly suspected). An early EP, 2004's Hustle, contained what would become the band's best-known piece, the floor-filler 'Breakdance Hunx', with its cynical taunts of "a little blond boy who breakdances and sucks cock / we could make five grand a week easy off your ass".

By 2007 the band had been picked up for European distribution by Chicks on Speed's own label, while issuing their proper debut, the lurid and hilarious full-length Mixing Business with Pleasure. The prurient pleasures on Mixing Business... are equal parts sass and ass, a sort-of wacked-out Fischerspooner for the gay porn set. The crucial business here has to be the blistering beats set down by Minus Smile, who basically sat out most of the nineties only to return to form when he noticed that the hipsters were rehashing eighties synth sounds.

The grimy minimalism of Deutsche Americanische Freundschaft is everywhere here - especially on the opener 'Breakdance Hunk (Market Value Mix)', which either samples, revives, enhances, lifts or pilfers their 1983 uber-hit 'Der Mussolini' (the exact relationship is not quite clear as no credit seems to be given in the liner notes). As with many tracks here, 'We Are the New Keith Cole' is a throbbing, mesmeric masterpiece that should by rights be a longer 12" single. The seemingly ironic cover of Jermaine Stewart's 1986 classic 'We Don't Have to Take Our Clothes Off' is a bit of a snoozer, though Roxy Music's 'In Every Dream Home a Heartache' is updated brilliantly with some coldly clinical synth beats.

Like Suicide or Throbbing Gristle back in the day, or like the many excellent white labels and b-sides that Bjork has put out, Mixing Business with Pleasure is a glorious clash of electronic wizardry and punk attitude.


*The Party's Over contributed four tracks to the Urban Scorch cassette compilation issued in 1981.
Suggestions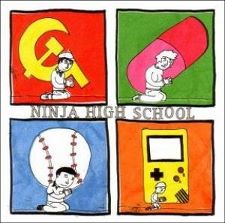 Ninja High School
Young Adults Against Suicide
Blocks Recording Club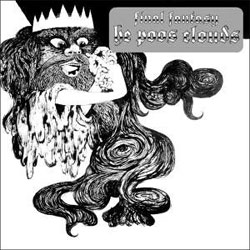 Final Fantasy
He Poos Clouds
Blocks Recording Club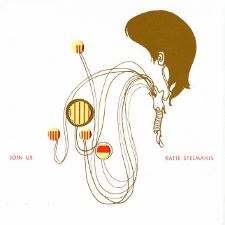 Katie Stelmanis
Join Us
Blocks Recording Club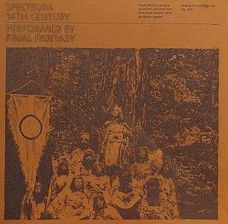 Final Fantasy
Spectrum 14th Century EP
Blocks Recording Club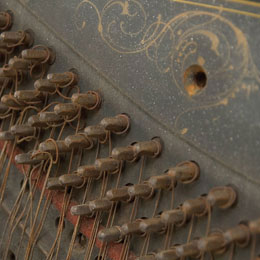 Do Make Say Think
You, You're a History in Rust
Constellation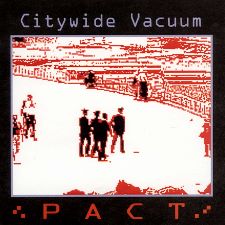 Citywide Vacuum
Pact
Eleven37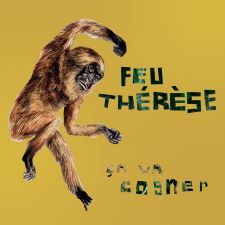 Feu Therese
Ca Va Cogner
Constellation