The Wee Beasties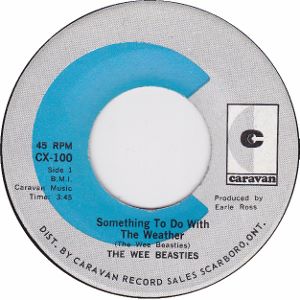 Something to Do with the Weather / The Cherry Tree - 7"
Caravan - 1968


Michael Panontin

The Wee Beasties may be about as close to the bottom of that proverbial dustbin as a band can get these days, but that is certainly no reason to ignore this swell popsike seven-inch.

The Toronto-based four-piece were one of the many bands jostling for position on the crowded local scene. "We were a Yorkville band," bassist Alan Higgs recalled on a YouTube post. "We played Charlie Browns [on Cumberland] and the Ugly Ducklings played the Mynah Bird on the next street up." Like many bands at the time, the guys were clearly smitten by all things Beatles, from their first mop-topped promo pic with "suits specially made by Tip Top Tailors" to the obvious similarities of the a-side here to the Fab Four's trippy 'Rain' (a non-LP track at the time which would have only been available as the flip of the 'Paperback Writer' single).

The deliciously dreamy 'Something to Do with the Weather' was the first release for the tiny Caravan label. By rights the disc, which featured serviceable takes on both Harrison's meandering guitar work and John Lennon's nasally vocal ("the first recording I ever made," singer Don Reeves recalled) ought to have tweaked the lower rungs of the Toronto charts. But the record's September 1968 release unfortunately put it right smack in the path of 'Hey Jude', which plowed its way up to the top of the CHUM-AM charts, sitting there for an almost unfathomable seven weeks from Sept. 14 to Oct. 26 and thus obviating the need to share space with any inferior Beatles clones.

Still, the Beasties got their rightful due. Higgs brags that "we played all the big spots including Maple Leaf Gardens, Electric Circus and the Rock Pile and the ones in the suburbs, [and] we also backed Chuck Berry and the Grateful Dead". What's more, the January 13th, 1968 edition of Billboard reported that a CHUM Christmas promotion called Santa's Rock Sock offered the winner - in this case a 15-year-old girl with five sisters and four brothers - a Christmas stocking stuffed with promo gifts donated by local bands. The bulging grab bag included among its goodies "an autographed transistor radio from the Ugly Ducklings, a four-foot-high Pony doll from the Lords of London, a portable electric hair dryer from the Quiet Jungle, 1,000 pieces of bubble gum from the Rising Sons" and "a specially made Wee Beasties doll from the group of that name."
Suggestions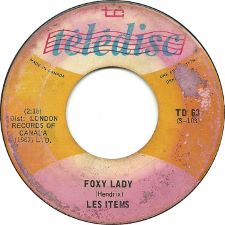 Les Items
Foxy Lady / J'aimerais tant te revoir - 7"
Teledisc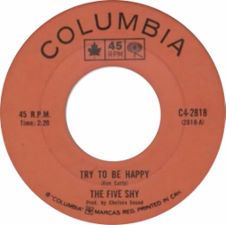 The Five Shy
Try to Be Happy / Saints and Angels - 7"
Columbia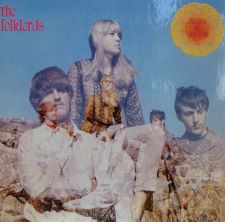 The Folklords
Release the Sunshine
Allied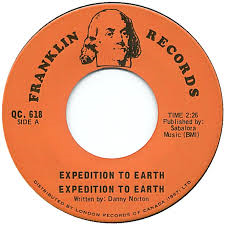 Expedition to Earth
Expedition to Earth / Time Time Time - 7"
Franklin