Simple Simon and the Piemen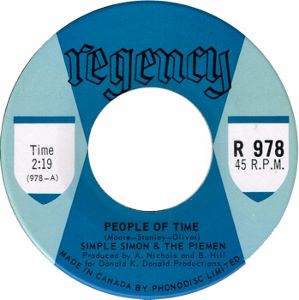 People of Time / Anyhow - 7"
Regency - 1967


Michael Panontin

Simple Simon and the Piemen issued their only record at the tail end of 1967, a time when bands like the Haunted, the Rabble and the Sound Box were filling high school gymnasiums and curling rinks all over Montreal's west island. The five-piece from the Notre-Dame-de-Grace neighbourhood are probably best remembered today - if at all, truthfully - for having been the launching pad for guitarist Robert Stanley, whose talents have graced the likes of the Ville Emard Blues Band, Contraction and Harmonium, as well as the closing theme to Denys Arcand's 1989 film Jesus of Montreal.

There is not much evidence that the psych-rocking 'People of Time' or the Kinks-inspired 'Anyhow' on the flipside managed to trouble any charts back then. But it was probably not for lack of trying. The disc was an early project of Donald K. Tarlton, a.k.a. promoter/producer Donald K. Donald, who would later go on to uber-success as the co-founder of Aquarius Records (and thus introduce the world, for better or worse, to the sounds of April Wine, Corey Hart and Sum 41). The February 3rd, 1968 issue of Billboard, for instance, writes that the 'People of Time' record launch "was marked by delivery of pies baked by the mothers of the group members for key deejays in Montreal and Ottawa. The promotion, dubbed 'Pie-ola' by a Montreal paper, rated considerable radio, TV and press coverage." Even as late as October of that year, RPM noted that "Simple Simon and the Pieman (sic) leave Montreal October and November, which will include engagements in Newfoundland."

'People of Time' has been comped a couple of times at least, on 1983's sought-after Nightmares from the Underworld Vol. 1 and then again on the Wyld Canada Vol. 7 CD in 2009. Originals come up for sale fairly often and are not that expensive...about a hundred bucks for mintish copies.
Suggestions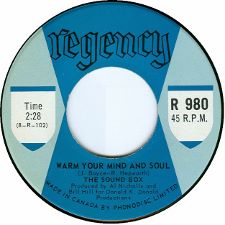 The Sound Box
Warm Your Mind and Soul / I'm Learning - 7"
Regency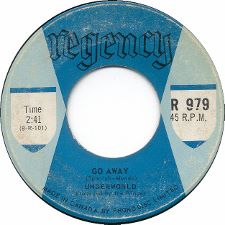 The Underworld
Bound b/w Go Away - 7"
Regency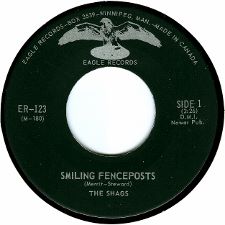 The Shags
Smiling Fenceposts / Dr. Feel-Good - 7"
Eagle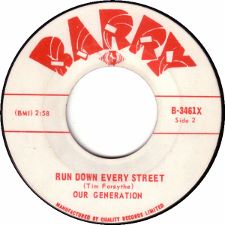 Our Generation
I'm a Man / Run Down Every Street - 7"
Barry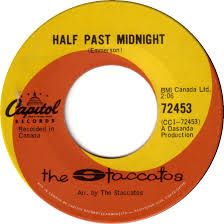 The Staccatos
Half Past Midnight / Weatherman - 7"
Capitol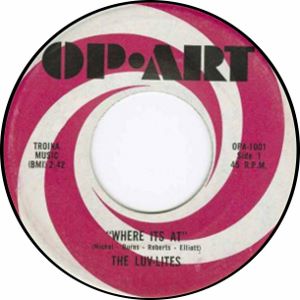 The Luv-Lites
Where It's At / Born in Chicago - 7"
Op-Art