The Sound Box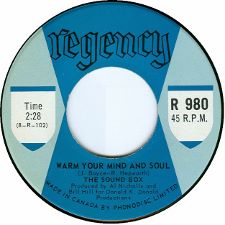 Warm Your Mind and Soul / I'm Learning - 7"
Regency - 1968


Michael Panontin

The Sound Box issued a couple of decent psych singles on the Regency label at the tail end of the sixties. The Montreal quintet was formed in 1968 by drummer Brian Redmond, along with guitarist Michel Dugas, singer Jim Boyce, bassist Bud Swan and keyboardist Ron Hepworth.

As Redmond recalled a few years back on the Vente de Garage blog, their early days were spent paying the usual dues on what was then a fairly crowded Montreal rock scene. "Times were very simple in English Montreal back then. We played chalets, high schools, clubs and prom parties, EXPO 67. We were influenced by the Rolling Stones, Beatles, James Brown, Yardbirds...how many nights we played 'The Nazz are Blue'," he explained. "Truthfully, we were all lost souls trying to survive and maybe hear ourselves on the radio one day."

The Sound Box's opening salvo in their quest for AM fame was a groovy psych seven-inch called 'Warm Your Mind and Soul', which actually garnered a line or two in the May 25, 1968 issue of Billboard magazine. Though it underwhelms in the middle bits, 'Warm Your Mind...' is a pretty fine example of that brief spell of airy, freewheeling psychedelia, just before the sixties morphed into an unwieldy mass of blues rock and heavy metal.

The guys' second shot at the big time, a beefy organ-driven version of Andy Kim's 'I Want You', also missed the mark. But for Redmond, it was clearly not for lack of trying, that's for sure. "I would knock on radio station doors with 45s in hand and try and secure a little airplay. We would haul in our equipment and do these TV shows live, then go to a gig which could be miles away in second hand vans that started when they chose to."

It would take at least another year and a new band for Redmond to hear his songs crackling out of a transistor speaker. But the Sound Box did at least manage a short quarter-hour of fame when they found themselves opening for Kim and Gary Puckett and the Union Gap at the Paul Sauve Arena. "7500 screaming kids. In those days you would be deaf at the end of the night," Redmond reminisced. "It was surreal for a group of 18-19 year old musicians...a group of kids in a garage band to open for two artists that went on to sell...'millions and millions' of records."

Alas, the Sound Box barely made it into the 1970s before disintegrating. Redmond would go on to front, as it were as drummer and lead singer, a band called the Marble Hall, whose lumbering single 'Get Your Thing Together' allegedly cracked the charts up in the Montreal area in the summer of 1970.
Suggestions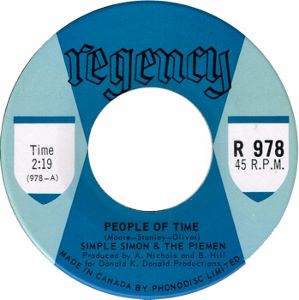 Simple Simon and the Piemen
People of Time / Anyhow - 7"
Regency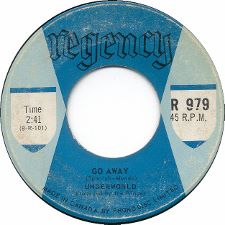 The Underworld
Bound b/w Go Away - 7"
Regency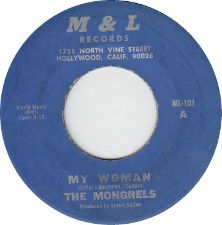 The Mongrels
My Woman / Sitting in the Station - 7"
Franklin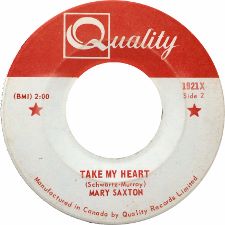 Mary Saxton
Sad Eyes / Take My Heart - 7"
Quality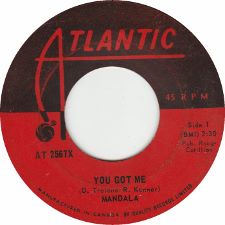 Mandala
You Got Me / Help Me - 7"
Atlantic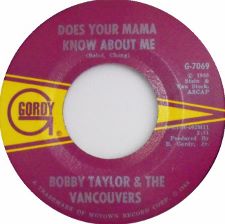 Bobby Taylor and the Vancouvers
Does Your Mama Know About Me / Fading Away - 7"
Gordy