The Grass Company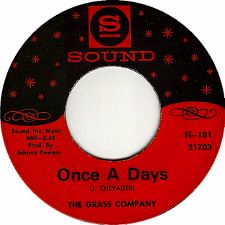 Once a Days / Once a Child - 7"
Sound - 1968


Michael Panontin

Kim Mitchell was just sixteen years old when Sarnia (ON) natives the Grass Company crossed the border and headed down to nearby Detroit to record this long-forgotten psych seven-incher. Of course, the five - lead guitarist Mitchell, rhythm guitarist and singer Jim Chevalier, Phil Goodwin on keyboards and sax, bass player Dave Myles, and drummer Brian McLellan - were gigging wherever they could, locally at high schools and at the Rose Gardens roller rink, as well as across southeastern Michigan and southern Ontario, with at least one documented gig in support of the MC5 at Battle Creek, Michigan's Kellogg Community College.

The record was actually a U.S. pressing on the tiny Detroit-based Sound imprint and was produced by one Johnny Powers (the erstwhile rockabilly singer of 'Long Blond Hair, Red Rose Lips' fame). According to Cal Wallis, who at the age of 19 lent the band his bongos for the grammatically challenged 'Once a Days', "As I recall, this was actually supposed to be called 'Days' but there was a bit of a mix-up and the 'Once a' part was added mistakenly due to Jim's song being 'Once a Child' - a printing error, I guess you could say." But skip the mostly forgettable a-side, which intrigues only for its use of sax and bells towards the end, and go right to the ace 'Once a Child' over on the underside. Though the vocals underwhelm, the tune is carried by Chevalier's languid guitar groove and then later seared by the young Mitchell's axe-wielding solo.

The Grass Company would go through name changes and a move to the big smoke - in this case Toronto - but ultimately the band met with little success. Mitchell, meanwhile, regrouped back in his hometown, chopping off his bangs and forming the hugely successful Max Webster in 1973.
Suggestions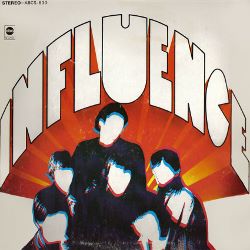 Influence
Influence
ABC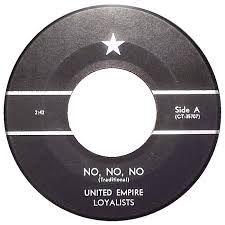 United Empire Loyalists
No, No, No / Afraid of the Dark - 7"
(independent)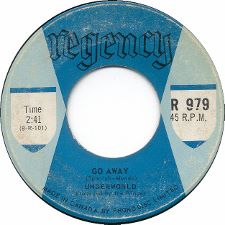 The Underworld
Bound b/w Go Away - 7"
Regency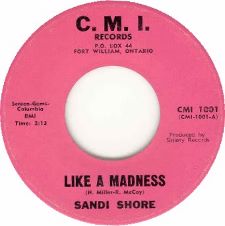 Sandi Shore
Like A Madness / Until You're Home Again - 7"
C.M.I.