Peloquin Sauvageau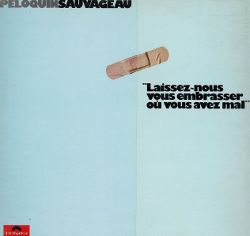 Laissez-Nous Vous Embrasser Ou Vous Avez Mal
Polydor - 1972


Michael Panontin

"We were not political. We were planetary. We were beyond the revolution."

That is how the Quebecois poet/provocateur Claude Peloquin described the chaotic, multi-media events that took place in Montreal during the 1960s. Peloquin had already self-published several books when he got involved in these 'happenings' - L'Horloge du Nouvel Age in 1964 and Le Zirmate a year later - where a motley collection of painters, poets, dancers and musicians pursued "la recherche d'un art total".

It was at the latter that the gruff Peloquin hooked up with a mild-mannered musician and inventor named Jean Sauvageau. Sauvageau had spent his early years in jazz, regularly making the trip down to New York to catch shows at places like the Village Vanguard, which probably helped steer his tastes more towards the avant-garde. In terms of personality, the pair couldn't have been more different. "When I first met Claude, he was in a bubble bath, drinking those little beer bottles. He drank just half so they would float around. He found that very funny," recalled the more measured Sauvageau.

Professionally, though, they were a perfect fit, scoring a slot at Expo '67, where a wild-eyed Peloquin strafed the crowd with his expletive-laden poetry while the more earnest-looking Sauvageau coaxed insanely loud sounds from his homemade synthesizer, which he dubbed simply La Machine a Sauvageau. Even more incredibly, the pair would find themselves as guests on a CBC kids' show, where they managed to completely destroy a long piano, frightening both the children and the host.

By 1972, Peloquin and Sauvageau had decided that it was time to set their works to celluloid. Laissez-Nous Vous Embrasser Ou Vous Avez Mal was one of the weirdest records ever released in Canada. Its challenging mix of joual-tinged poetics and sundry electronic sounds is probably best approached from the mesmerizing opening track 'Monsieur l'indian', easily the high point of the album. It's a singularly perfect melding of music and politics that tells of encroaching power lines on a native man's home, thus skewering both the conservative white world as well as the Quebec nationalists (for whom control of the electricity grid was central to their cause). 'Sterilization' is an equally riveting, totally unhinged freakfest, with Sauvageau's woozy, meandering synths buttressing Peloquin's defiant defense of childlessness, in English no less, again further pissing off a province deep in the thralls of separatism.

Laissez-Nous... was praised by the cognoscenti of the time but was ultimately just too darned out there for the general record-buying public. Polydor would probably have taken a huge loss on this were it not for the fact that a 1975 reissue in France, as well as a beautifully sheathed seven-inch of 'Monsieur l'indian', allegedly shifted a few more units across the pond.
Suggestions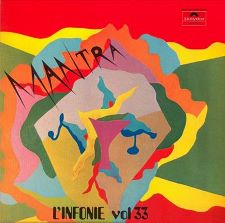 L' Infonie
Vol. 33 Mantra
Polydor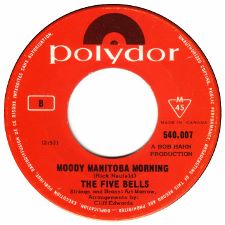 The Five Bells
Big City / Moody Manitoba Morning - 7"
Polydor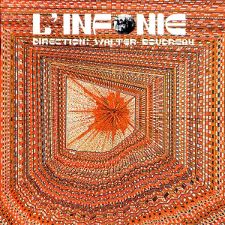 L' Infonie
Vol. 3
Polydor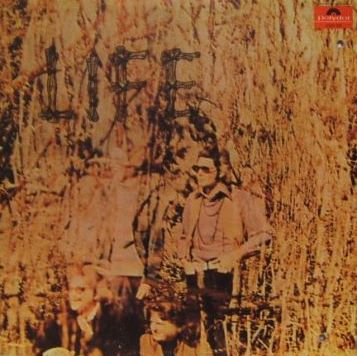 Life
Life
Polydor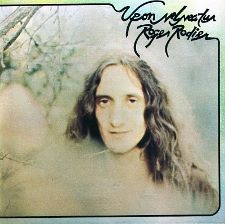 Roger Rodier
Upon Velveatur
Columbia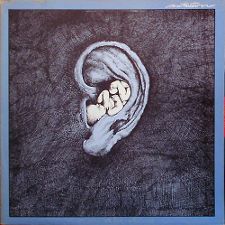 Contraction
Contraction
Columbia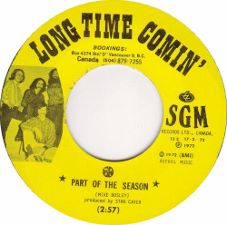 Long Time Comin'
Part of the Season / Funny - 7"
SGM