Sweet Somethings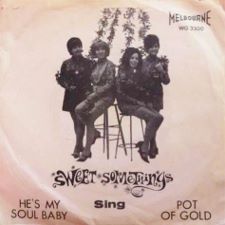 He's My Soul Baby / Pot of Gold - 7"
Melbourne - 1968


Michael Panontin

It may not be widely known, but one of the first all-female rock and roll acts - anywhere in the world - was a group of five Montrealers called Les Beatlettes. That band formed in February 1964, issued a single on the Jeunesse Franco label and even played in Toronto at the Le Coq d'Or on Yonge Street. However, the girls met a tragic ending on the way to a gig in London (ON) when one of their vehicles was involved in a horrific accident, killing two of them instantly and pretty well snuffing out any future the group might have had.

One survivor of that doomed tour was a bass player named Helene Duguay. She would continue the distaff theme as a member of Les Planetes, a quartet that also included guitarist Margie Duplessis, organist Rosy Lang and drummer Linda Duncan. Les Planetes were lucky enough to have as their manager the savvy Ben Kaye, who hooked the gals up with the relatively hefty Vedettes label.

After a pair of singles, 'Quatre mois' b/w 'Si tu partais' in late 1967 and 'Mon coeur est un enfant gate' b/w 'Mon ami noir' the following year, the ladies decided to take a stab at the English-speaking market. With Kaye still handling the business end of things, they changed their name to the cutesy-sounding Sweet Somethings and issued an entire album on the more anglo-oriented Melbourne imprint. That record consisted almost exclusively of covers of songs by the Chordettes, the Shirelles, Mary Wells and the like.

Interestingly, the only original composition was their version of Kaye and Duplessis' 'Mon ami noir', an organ-driven rocker that seemed to take a few of its cues from the Lieber and Stoller songbook and which was easily the best cut on the LP. Melbourne wisely issued 'He's My Soul Baby' as the single. And they thankfully also chose to sheathe it in a beautiful picture sleeve, something of a rarity in the late-sixties Canadian singles market.
Suggestions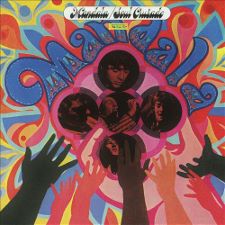 Mandala
Soul Crusade
Atlantic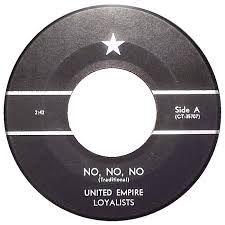 United Empire Loyalists
No, No, No / Afraid of the Dark - 7"
(independent)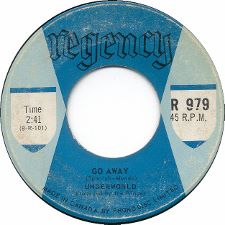 The Underworld
Bound b/w Go Away - 7"
Regency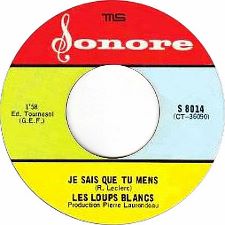 Les Loups Blancs
Je sais que tu mens b/w Sylvianne - 7"
Sonore