Avec Le Soleil Sortant De Sa Bouche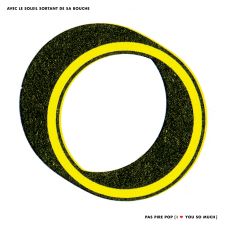 Pas Pire Pop, I Love You So Much
Constellation - 2017


Michael Panontin

Montreal - or to be more precise, the Constellation label - just keeps pumping them out these days. Their latest jaw-droppingly good release is Pas Pire Pop, I Love You So Much, the sophomore disc from the curiously named Avec Le Soleil Sortant De Sa Bouche, a quartet that features a pretty impressive roster of local talent: bassist Jean-Sebastien Truchy and guitarist Eric Gingras from the sorely missed Fly Pan Am, along with Sebastien Fournier (guitar) and Samuel Bobony (drums).

Avec Le Soleil actually got their start about four or five years back and were originally a much heftier seven-piece outfit. "Because of logistics and just the impossibility to have a band with members playing in so many different groups, we had to rework the band to a four-piece," Truchy explained to Echoes and Dust. "It was a good challenge to figure out how to be a smaller band but still sound big."

In fact, it is precisely that massive sound, which some have dubbed kraut-funk, that will amaze the hell out of first-time listeners. Like Horse Lords down in Baltimore, or I suppose if we stretch things a bit even the mesmerizing electro chaabi coming from Egypt's Islam Chipsy, Avec Le Soleil work a groove that is a strangely intoxicating hybrid of rhythm and drone. Truchy cites the orchestration and mixing of recordings from the 1960s as well as punk and electroacoustic music as personal influences, but when talk of the recording process itself comes up, his credits go to fellow-Montrealer Radwan Ghazi Moumneh.

Moumneh, a Lebanese national who spent much of his youth in Oman and who now pushes envelopes melding Arabic music and electronica as Jerusalem in My Heart, recorded both of the group's records at the Hotel2Tango studio. "A lot comes from Radwan," Truchy said. "My only concern regarding the sound of the instruments was in relation to dynamics, so that when we needed to be loud, it would sound the part. But with Radwan's history, there was no real worry."

Pas Pire Pop, I Love You So Much divides itself into three multi-track suites. The lead-off tracks, 'Trans-pop express I' and its near-identical twin 'Trans-pop express II', are probably all you will need to make you a believer here. The first especially is a harrowing six-minute-plus ride where twirling guitars careen off crashing drums and epic backing vocals are punctuated by blood-curdling screams. Things get a little tedious towards the middle of the disc, but the closing piece, the interminably named 'Tourner incessamment dans l'eclatement euphorique de soi - Road Painting Ahead' is a rhythmic revelation of sorts. Part I is easily the catchiest of its five versions, with a beat that sounds like a weird welding of two-step and cumbia, or something equally wacky. Part V wallops us with a brief wall of white noise before taking that same rhythm and repackaging it as an afrobeat-tinged dance number. Cool.
Constellation
Suggestions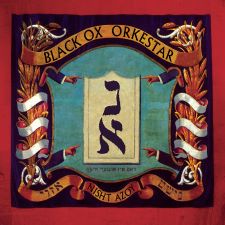 Black Ox Orkestar
Nisht Azoy
Constellation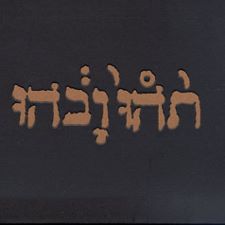 Godspeed You Black Emperor!
Slow Riot for New Zero Kanada EP
Constellation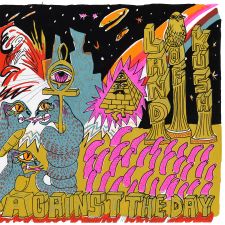 Land of Kush
Against the Day
Constellation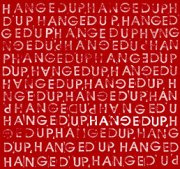 Hangedup
Hangedup
Constellation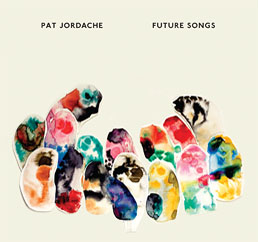 Pat Jordache
Future Songs
Constellation