Debbie Fleming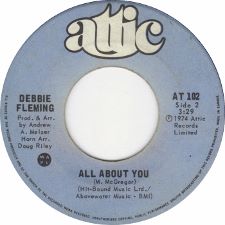 Long Gone / All About You - 7"
Attic - 1974


Michael Panontin

Debbie Fleming grew up in the spanking new Toronto suburb of Etobicoke, a massive post-war construction site of winding streets, single family dwellings and crisp, modern apartment blocks. It was there, at the now-defunct Royal York Collegiate, that the young singer joined her first band the Starfires, which according to her website "played the current hits for sock hops and church dances". Epiphany came when Fleming discovered the backwoods beat of Ronnie Hawkins, who occasionally featured her as a guest singer at matinees at the old Concord Tavern on Bloor Street West. Hawkins even tried to coax the teenager into joining him on tour as a backup singer, but Fleming opted for more practical roads and enrolled at Hamilton's McMaster University instead.

After graduation, Fleming took her freshly minted psychology degree to London (ON), where she found work as a psychometrist. Almost fortuitously, she crossed paths again with Hawkins, who introduced her to his keyboard player (and her future husband!) Gordon Fleming. Together with ex-Shays members Fred Keeler and John Wetherall, they formed Debbie D and the Gord Fleming Trio, a group that worked the clubs and bars across southern Ontario.

Fast forward to 1974 when Fleming, having gained a bit of a toehold in the studio scene, was invited by a Toronto producer named Andrew Meltzer to lend her voice to a couple of instrumental tracks he had recorded. When Meltzer presented those two songs to Al Mair and Tom Williams over at their fledgling Attic Records, they were briskly stamped into a cool double-sided seven-inch that would draw the interest of listeners on both sides of the Atlantic.

The slick modern soul of 'Long Gone' was released in Canada in the fall of 1974. With the grittier 'All About You' over on the backside, the disc eventually wormed its way up to the #18 slot on the RPM Top Singles chart that year. Of course, it's possible Mair and Williams may have nudged the song up a notch or two. The October 12, 1974 issue of Billboard notes that the pair had announced "to an incredulous crowd of music industry personnel at the opening day of Communications 9 in Vancouver" that they were planning to press 'Long Gone' onto "extremely malleable" licorice, playable "in mono, stereo and quadraphonic", a clever enough hoax in light of the newsworthy energy crisis going on at the time.

'Long Gone' also had its fans across the pond, it seems. A pressing on the U.K.-based Bradley's label the following year proved to be quite a hit with the northern soul crowd, earning its share of spins at such all-night dance meccas as the Wigan Casino and Cleethorpes Pier.

To vinyl obsessives, it may appear that Fleming fell off the face of the earth not long after the release of 'Long Gone'. But the talented chanteuse has worn many hats over the years, issuing an adult-contemporary LP in 1980, a string of country tracks well into the '90s, and even classical recordings with Toronto's much-cherished Mendelson Choir.
Debbie Fleming
Suggestions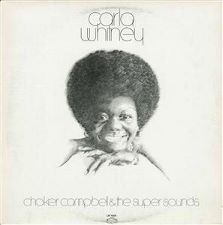 Carla Whitney
Carla Whitney (with Choker Campbell and the Super Sounds)
Attic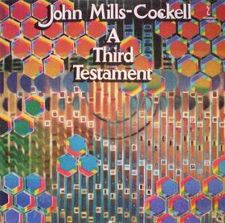 John Mills-Cockell
A Third Testament
True North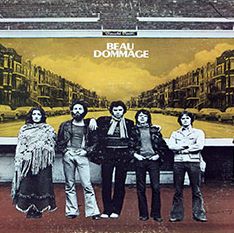 Beau Dommage
Beau Dommage
Capitol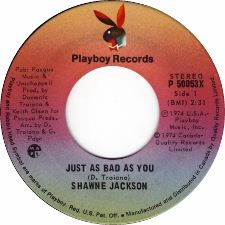 Shawne Jackson
Just As Bad As You / He May Be Your Man - 7"
Playboy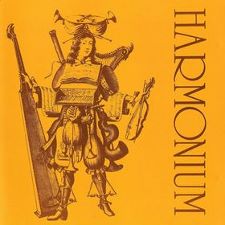 Harmonium
Harmonium
Celebration