Carla Whitney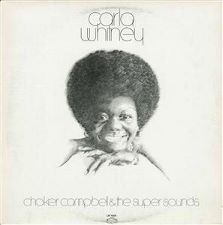 Carla Whitney (with Choker Campbell and the Super Sounds)
Attic - 1975


Michael Panontin

Choker Campbell had his fingers in many pies. In the 1950s, the Mississippi-born, Michigan-raised saxophonist toured with a host of Atlantic acts, like Joe Turner, Billy Ward and his Dominoes and the Clovers to name but a few. Then in the sixties, as leader of the Motown resident band, he held court at such venerable Detroit venues as the Fox Theater and the Graystone Ballroom, later running a string of record labels (Tri-City, Moonville USA, Ultra City and Gospel Train) a little farther up in Saginaw, Michigan. Somehow the nearly 60-year-old Campbell managed to find his way to Canada, where he hooked up with the little-known but dyno-voiced Carla Whitney in Toronto, producing the only LP she would ever make and issuing it on the then-obscure Attic label.

Carla Whitney (with Choker Campbell and the Super Sounds) is still a relatively unknown soul gem, this despite its reissue onto CD (Attic/Unidisc) back in 2004. The velvet-throated Whitney is like Aretha, Marlena Shaw and Vicki Anderson all rolled into one, flitting from cottony crooners to full-out funk stormers. Tracks like the opener 'Questions' and the teary 'What Made You Change Your Mind' almost give Ms. Franklin a run for her money, with Whitney's gleaming vocals nearly taking flight over Campbell's silky string arrangements. Covers of the Stones' 'Gimme Shelter' and Conway Twitty's 'Hello Darling' probably worked well on paper, but are decidedly lamer on vinyl. Elsewhere on side two, though, Whitney gives herself over to more badass funk, with blistering tracks like 'It's You for Me' and 'Wisdom Song' moving handily into Lyn Collins territory.

Campbell would stay on in Toronto for a spell, issuing more silky, if not exactly stellar, soul sounds on Attic with Albert Jones' Facts of Life in 1977, while the soul sista Whitney seemingly dropped off the face of the earth, never to be heard from again. Shame, that is.
Suggestions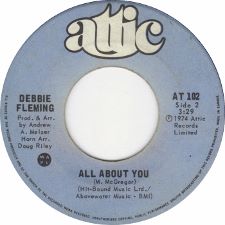 Debbie Fleming
Long Gone / All About You - 7"
Attic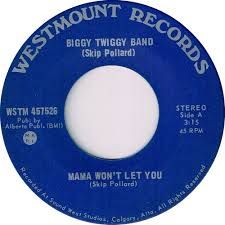 Biggy Twiggy Band
Mama Won't Let You b/w I Don't Want That to Change - 7"
Westmount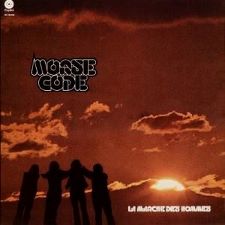 Morse Code
La Marche des Hommes
Capitol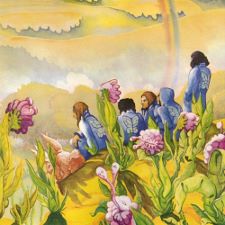 Harmonium
Si On Avait Besoin d'une Cinquieme Saison
Celebration