Lewis Furey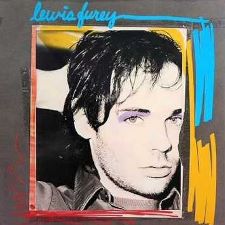 Lewis Furey
Aquarius - 1975


Michael Panontin

Though almost as obscure in the seventies as he is forgotten today, Lewis Furey at one point published poetry in Andy Warhol's Interview magazine, collaborated on soundtracks with the likes of Leonard Cohen and Celine Dion, and even saw one of his singles chart in the Montreal area.

He was born there Lewis Greenblatt to French and American parents, and after ditching a promising career in the classical world - he had performed with the Montreal Symphony by age 11 and then gone on to study violin at Juilliard - he decided to try his hand as a singer-songwriter in the increasingly fertile world of pop music. Furey's piano-driven songs were a curious combination of glam and cabaret, with the sort of Brechtian flair, campy theatrics and nasally vocal that could easily have annoyed as many people as they probably entranced. "My interest was always in the theatrical form of a song," he would later explain at the Festival International de Jazz de Montreal, "[where] a single song, a three-minute song would be a tableau, where there would be a character, there would be an atmosphere, there would be a setting."

Those who have done any digging will know Furey for a series of three albums in the late seventies, starting with this self-titled effort, that managed to see various releases in the US, Australia, France, Germany, the Netherlands and Japan, in addition to their domestic release here on the Aquarius label. Though Furey, it seems, swung both ways, eventually marrying his creative muse and partner, Carole Laure, a good number of his songs do touch on LGBT themes. Some, like the rollicking 'Hustler's Tango', which Montreal radio listeners of a certain vintage may recall, are boldly, even aggressively, sexual ("You say you want to rape, rape me b-baby / And well you know you've got, you've got to pay, pay"). Or the biting 'Caught You', where Furey accuses someone of "poking through my disguise" and then abruptly inveighs, "My lips and my ass are shut tight".

Not surprisingly, Tom Robinson was a fan, calling Lewis Furey "an extraordinary album by any standards...a collection of immaculately written songs - sung, played and produced to perfection - that still stands up today." Robinson performed Furey's 'Closing the Door' live in 1979 during his activist, sing-if-you're-glad-to-be-gay days and then even included a version of 'Love Comes' on his acclaimed 1982 set, North by Northwest.

Furey himself followed up with the equally interesting The Humours of... (1976) and The Sky is Falling (1979) before venturing into the world of film soundtracks, including among others the score to the 1980 Quebecois film Fantastica, which he co-starred in with his wife Laure, and a collaboration with Cohen on the long-forgotten 1985 musical Night Magic. And though Furey the musician may be about the farthest thing from a household name these days, the curious can still hunt down tough-to-find CD reissues of all three albums, issued in Japan (where the man was allegedly quite popular).
Lewis Furey
Suggestions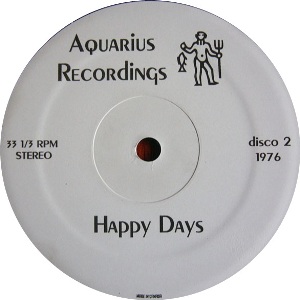 P.J.
Happy Days 12" EP
Aquarius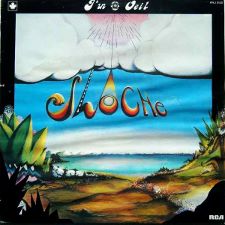 Sloche
J'un Oeil
RCA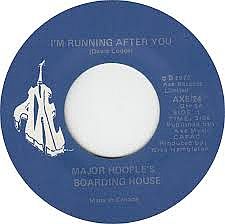 Major Hoople's Boarding House
I'm Running After You / Questions in Mind - 7"
Axe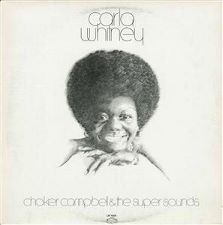 Carla Whitney
Carla Whitney (with Choker Campbell and the Super Sounds)
Attic