L CON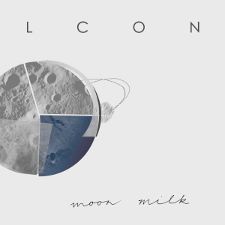 Moon Milk
Wildlife Sanctuary Sound - 2016


Michael Panontin

Though she may not be a household name, Lisa Conway has dutifully played her position out in left field for the better part of a decade. The mostly Toronto-based crooner/composer has had her hands in a number of projects, which include dystopian minimalists Del Bel, Lynchian balladeers Chrome and the Ice Queen and of course her solo work as L CON. "I've been writing and recording songs under various names for a long time," Conway recently told CM, "and eventually started using the moniker L CON, which is an old nickname. It seemed like a fitting title to umbrella my current recording interests. It's sort of a solo passion project supported by a cast of rotating collaborators and friends."

Moon Milk is her second full-length effort as L CON. Like its predecessor, 2012's The Ballad Project, it uses strings, piano and the occasional beat to create a moody, almost otherworldly aura. In fact, those who glean a certain cosmological bent from the songs wouldn't be so far off the mark. "The record is based on Italo Calvino's Cosmicomics, a collection of science fiction stories," she noted, "and it was written in Sackville during my stint as the Sappyfest songwriter-in-residence a couple years ago."

Much of the disc flits between sparser, more ethereal tracks flecked with strings and horns and more rhythmic ones girded by electric guitar and synth beats. 'Games Without End', with its plucked and bowed violins and moody horns, is I suppose as fine an example of the former as anything, while the more electronic 'Form of Space' fits more firmly in the latter camp. At forty-plus minutes, Moon Milk is certainly not without its lingering chaff. Even so, both those who sing from the Quiet Is the New Loud hymnal book and their more club-friendly apostates will find themselves well served here.
L CON
Suggestions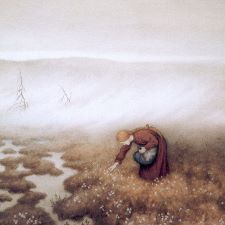 Connor O.R.T. Linning
Reves
(independent)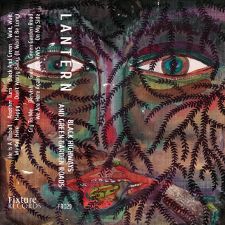 Lantern
Black Highways and Green Garden Roads
Fixture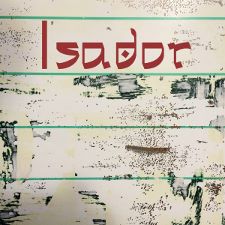 Isador
Isador EP
Backward