Jackie Mittoo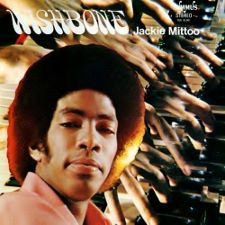 Wishbone
Summus - 1971


Michael Panontin

By the time Jackie Mittoo set foot in Toronto in 1968, his future Wikipedia entry would have already been half-written. The young Jamaican, former Skatalite and child piano prodigy had virtually invented those lithe, carefree rock steady grooves with records like 'Ram Jam' as Jackie Mittoo and the Soul Vendors. He was also instrumental in introducing reggae to North American audiences, lending his keys to such early Johnny Nash hits as 'Hold Me Tight' (1968) and 'Cupid' (1969). What's more, it is not a stretch to say that without Mittoo's rhythms, there would be no 'Armagideon Time' by the Clash or 'Pass the Kouchie' by the Mighty Diamonds.

For all the culture shock the young 20-year-old likely experienced back then in such a fast-growing metropolis, he would have at least found comfort in the already sizeable West Indian population there. He could be found on stage at various clubs around town, taking whatever gigs he could get at places like Club Jamaica, Club Tropics, Club Trinidad, and the W.I.F. (West Indian Federation) Club. Mittoo's star shone almost from the get-go, and by 1970 he had opened his own shop called The Record Nook. That same year he met up with fellow ex-pat Carl DeHaney, who along with conductor, arranger and composer Howard Cable, had launched an eclectic new label called Summus.

"We wanted to get away from the standard stuff that the majors were doing," Cable would later tell Light in the Attic's Kevin Howes. "I knew of [Jackie] from Jamaica, but we met in Toronto through some associates," he remembers. "I approached him and he decided, yes he'll do some things." The product of that meeting, a long-player simply titled Wishbone, was as much the result of Mittoo's near-obsessive professionalism as De Haney and Cable's business intentions.

"We spend many nights putting it together," recalled De Haney, who also collaborated lyrically with Mittoo on the record. "Jackie used to come and see me in Agincourt. We'd go an entire night and only finish one line. He'd come back the next night and we'd get another in, yunno? He would keep turning around and changing things until he get it right."

Summus actually released at least three seven-inch singles from Wishbone, no doubt in an effort to reach the Jamaican community both at home and abroad, who would stubbornly cling to that medium well into the 2000s. The record was heavily promoted at the Canadian National Exhibition, where the ever-savvy De Haney paired it with a promotional exhibit for General Motors. "We had this massive turntable with the cars on it, and Jackie was up there too playing keyboards," laughed DeHaney. "He'd come on every 15 minutes with a dancing group called the Flames." For all that effort, though, the records hardly troubled any charts, a result of a diaspora population still stuck on the earlier sounds of ska and calypso, a local music industry that was reluctant to play any record made by a black Canadian and, of course, Summus' anemic distribution network.

Wishbone itself was predictably rife with the languorous rock steady and early reggae rhythms that Mittoo was famous for. Tracks like the upbeat 'Love Life', which might have sat comfortably alongside Jimmy Cliff's songs on The Harder They Come soundtrack, and the free-flowing title track, for instance, could easily have been hits in London or Kingston. But more interesting was the decidedly soul/funk direction that some of the songs on Wishbone took. The first single, 'Soul Bird', augmented its island beat with blistering horns and backing vocals. And the super-electric 'Grand Funk', the album's best track, throws some searing guitar and scat singing atop Mittoo's positively mesmerizing organ.

Mittoo would spend the rest of the seventies in and out of Canada, issuing two more LPs in Toronto for the Canadian Talent Library label, Reggae Magic in 1972 and Let's Put It All Together in 1975, before succumbing to cancer in 1990 at just 42 years of age. And though Mittoo is far from forgotten these days, the music world was definitely well served by Light in the Attic's informative reissue of Wishbone in 2006.
Suggestions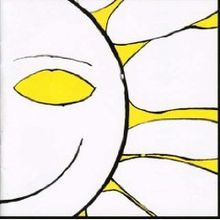 Jean-Pierre Ferland
Soleil
Barclay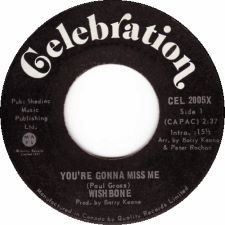 Wishbone
You're Gonna Miss Me / Riverboat - 7"
Celebration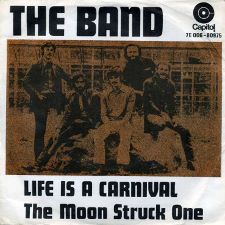 The Band
Life Is a Carnival / The Moon Struck One - 7"
Capitol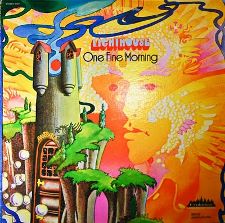 Lighthouse
One Fine Morning
GRT