Long Time Comin'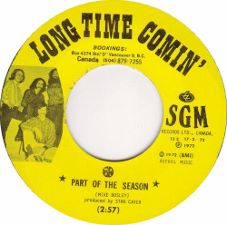 Part of the Season / Funny - 7"
SGM - 1972


Michael Panontin

Stan Cayer started up his SGM label almost by accident. The budding rocker had written a few songs and had decided to make the long drive from Vancouver down to Nashville with a thousand bucks in his pocket and visions of stardom in his head. Being a huge fan of Elvis Presley, Cayer naturally headed straight to RCA studios, where he met Elvis' producer Bill Porter, who agreed to set up some studio time for the young Canuck.

And though he left Tennessee with three professionally recorded demos - on three-track tape with overdubbed harmonies and top session musicians like Floyd Cramer and Boots Randolph - Cayer could find no one back in Canada who would press them up onto wax. So, with the same sort of chutzpah that got the songs recorded in the first place, Cayer set up his own label and proceeded to hawk them up and down the lower mainland, landing his first record, the rocking '3 Wild Women', in the local top ten.

By the late sixties, Cayer was running his own talent agency, Rols-Royce Bookings, which had a relatively unimpressive roster of third-tier bands that included the likes of the Look, the Reign, the Silver Chalice Review and the Sound Set. But there was one group of musicians who stood out from the rest and who would start taking up the bulk of his time.

Dubbing themselves Long Time Comin' (most likely after the Electric Flag's album of the same name), the quartet of guitarists Jerry Lipinski and Mike Bosley, bassist Gary Webstad and drummer Howie Atherton plied the same sort of guitar-heavy rock that had made their west coast brethren Moby Grape and Quicksilver Messenger Service famous. They were formed in 1968 out of the ashes of earlier bands the Shags and the Shapes o' Things, and though they lasted at least until 1972, there is scant mention anywhere of their live legacy (save for a poster that has them opening the Cat's Whiskers discotheque in the old Devonshire Hotel at the corner of Georgia and Hornby).

Fortunately for cratediggers, Long Time Comin' did manage to record a few seven-inch singles for SGM, the best of which is definitely their third and last one. 'Part of the Season' was issued in the band's final year and is a searing slab of fuzzed-out country-psych that is rightfully coveted amongst collectors. Mint copies will set you back a few hundred bucks, but for those looking for cheaper thrills, 'Part of the Season' and the group's equally fine first single, 'Paper Rose', were comped on Neptoon Records' The History Of Vancouver Rock & Roll Volume Four.
Suggestions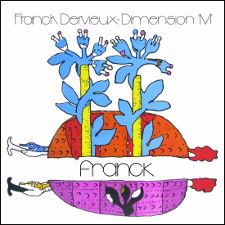 Franck Dervieux
Dimension M
Columbia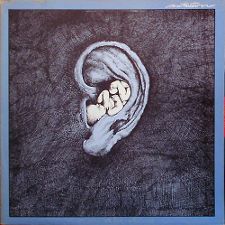 Contraction
Contraction
Columbia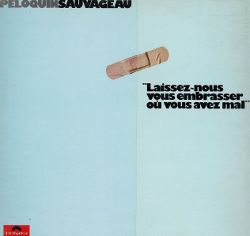 Peloquin Sauvageau
Laissez-Nous Vous Embrasser Ou Vous Avez Mal
Polydor