Michele Richard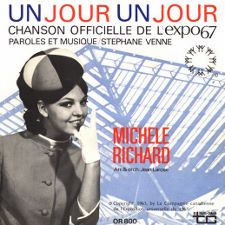 Un jour, un jour / Hey Friend, Say Friend - 7"
Trans-Canada - 1967


Michael Panontin

Michelle Richard started her recording career as a young teenager, and from the late fifties to the mid-sixties had managed to tweak the Quebec charts under a plethora of musical guises, from romantic crooner to rocking twister all the way to ye-ye chanteuse. Like most Quebecois singers back then, her repertoire consisted for the most part of cover versions of current American and French hits, including a French version of Lesley Gore's 'You Don't Own Me' that was nearly as good as its angsty original.

But the limelight would soon shine even brighter for Richard, as none other than the folks at Expo 67 - to this day still Canada's most feted celebration - commissioned her to sing the theme song that would welcome some 50 million visitors. 'Un Jour, Un Jour' was written by Stephane Venne, at the time in his mid-twenties and still somewhat new to the Quebec music scene. "I was 25 years old at the time," remembered Venne, "I had been writing songs for 10 years. I learned to write much like a young hockey player learns to play: by practice. So by 1966, I knew what I was doing. But I was still relatively anonymous."

That year, Venne received a letter from his songwriter's guild that contained a participation form for the Expo 67 theme song contest . The contest was organized by the Expo 67 Corporation and Jacqueline Vezina, then head of the Festival du Disque, the precursor to the current Gala de L'ADISQ. In fact, though the exposition was still a year away, there was already a good deal of hype in the Quebec press, something that would serve as a key inspiration for the composer. "At one point in 1966," Venne recalled, "the La Presse newspaper published an artist's conception of Expo 67 on its front page. It was a prettied-up image, a la Walt Disney, meant to give readers an impression of what the Expo site would be like. The image was huge: from one edge of the page to another."

Of course, those were the days before the widespread use of cassette tapes in North America, so any musical ideas had to be submitted in the form of sheet music. Venne allegedly slipped his through the door just a few hours before the deadline. Vezina had assembled a team of singers and musicians, including future softcore film score composer Paul Baillargeon on piano, to perform the pieces in front of the judges, with 'Un Jour, Un Jour' ultimately winning out over some 2,200 submissions.

Trans-Canada issued Richard's swinging 'Un Jour, Un Jour' as a 7" single the following year, predictably pairing it with an English rendition ('Hey Friend, Say Friend') on the backside. And though neither version was going to win any critics' awards (unless there had been a separate category for Most Cloying Song), Richard did manage to follow things up with a six-week worldwide tour of U.S. and Canadian armed forces bases that would see her travel to such places as India, Pakistan, Africa, France, Greece and Germany, not to mention, of course, a recording career that would span another 30 years up in la belle province.
Suggestions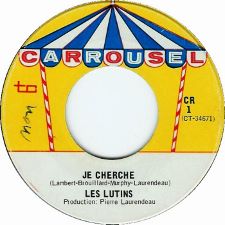 Les Lutins
Je cherche / Elle n'a rien compris - 7"
Carrousel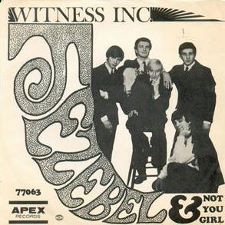 Witness Inc.
Jezebel / Not You Girl - 7"
Apex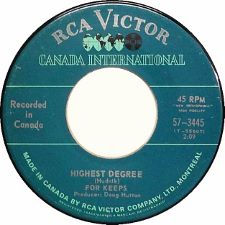 For Keeps
Morning Town / Highest Degree- 7"
RCA Canada International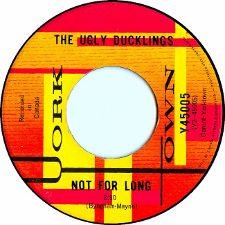 The Ugly Ducklings
Postman's Fancy / Not for Long - 7"
Yorktown