The B Girls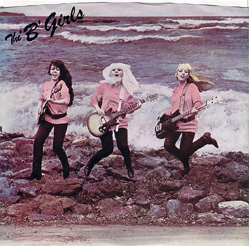 Fun at the Beach / B Side - 7"
Bomp - 1979


Michael Panontin

The B Girls were the progeny of the relentlessly forward-looking Toronto of the 1970s, a time when the city would see its homely Victorian charm ruthlessly bulldozed and replaced by a sleek antiseptic modernism. Free love would morph into the more angular feminism and identity politics, and the city's hippie enclave, Yorkville, would yield to the gruffer punk of Queen West.

Formed there in 1977 by Cynthia, Lucasta and Rhonda Ross, along with Xenia Splawinsky, the B Girls played their first gigs at such venerable venues as Club David, the Crash'n'Burn, the Edge and the Horseshoe. Restless, the girls soon took their blend of punk and sixties girl-group pop to New York in 1978, hooking up with the already vibrant East Village scene (literally as it turned out with Cynthia getting engaged to Dead Boy Stiv Bators for a spell). Once entrenched in Manhattan, drummer Marcy Saddy and guitarist Renee Schilhab were added, replacing Rhonda and Lucasta Ross, and the girls became regulars at CBGB and Max's Kansas City, sharing bills with the Cramps, the Dead Boys, the B-52s, and perhaps their closest stylistic kin, the sexy and ebullient Nikki and the Corvettes. Such high-profile gigs attracted the attention of Greg Shaw over at Bomp, resulting in this, their lone wax effort, while a coveted slot supporting the Clash on their 1979 London Calling tour would ultimately widen their fan base.

The front side, 'Fun at the Beach', is danceable, effervescent pop, mixing punk's urgency and the adolescent angst of the Shangri-Las with a dollop of surf music folded in for good measure. The back side, the drolly titled 'B Side', ratchets up the punk a notch with jumpy guitar chords, a defiant chorus of "Girls, we're girls, B girls, just girls", and a cool, quirky solo at the finish.

The B Girls would soldier on until 1983 when, with no other wax to their credit, they called it a career. These two sides have found their way onto CD, remixed by Chris Spedding, on the retrospective disc, Who Says Girls Can't Rock (Other Peoples Music, 1997).


The B Girls
Suggestions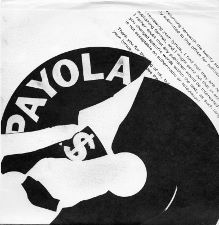 The Payolas
China Boys / Make Some Noise - 7"
Slophouse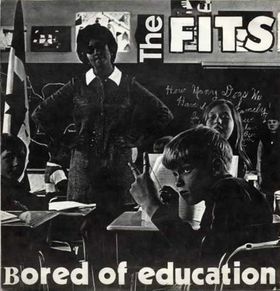 The Fits
Bored of Education 7"
Stage Fright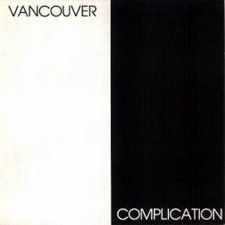 Vancouver Complication
(various artists)
Pinned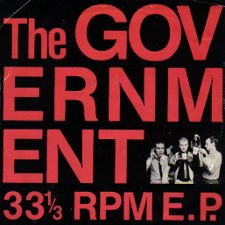 The Government
33 1/3 EP (Flat Tire + 3) - 7"
The Modern World