Paul Baillargeon and Dean Morgan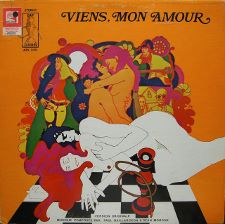 Viens, Mon Amour (Original Soundtrack)
Gap - 1970


Michael Panontin

While much of uptight English Canada - most specifically Ontario - was battling censor boards filled with aging, scissor-toting moralists parsing every inch of film entering the country, our French-speaking brethren in Quebec were enjoying a period of relative sexual openness. Starting with Denis Heroux's Valerie (1968), essentially the province's first nudie film, the era right around the turn of the 1970s saw a fabulous run of b-movie sexploitation flicks - dubbed Maple Syrup Porn by Variety - with cool titles like Deux Femmes en Or, La Pomme, la Queue et les Pepins and Sept Fois ... (Par Jour). And though the actual films long ago faded into cinematic oblivion, their vinyl soundtracks, a few of which were composed by Paul Baillargeon, have kept many a finger flipping at les ventes de garage up in Quebec.

The Montreal-born composer is perhaps best known for his work with Jean-Pierre Ferland, most notably his lush arrangements on 1971's Soleil. On Viens, Mon Amour, released on the tiny Gap label, which issued just a few singles and three soundtracks in its brief existence, Baillargeon sticks mostly to jazzy, organ-flecked popsike that, for all its obvious fromage, still sounds interesting after all these years. The super-sexy 'Emmene-moi' , the only track to feature the velvet-voiced Louise Lemire, is exactly what you would expect of the genre...sultry, breathy Gallic pop a la Brigitte Bardot, just the sort of thing to heat up teenage hormones at drive-ins across the province.

Baillargeon would later cross the border and make a bit of a name for himself amongst Trekkies as the composer to numerous Star Trek episodes, including Star Trek: Deep Space Nine, Star Trek: Voyager and Star Trek: Enterprise. And as for those elusive copies of Viens, Mon Amour, mintish ones will likely set you back a couple of hundred bucks these days.
Suggestions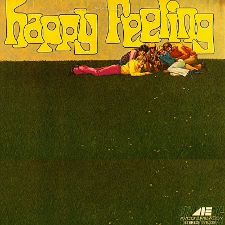 Happy Feeling
Happy Feeling
Barry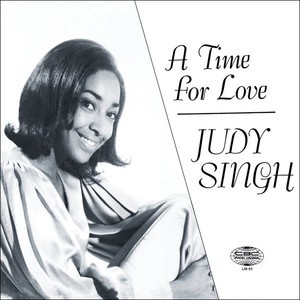 Judy Singh
A Time for Love
CBC Radio-Canada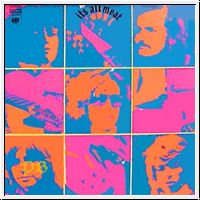 It's All Meat
It's All Meat
Columbia