The Dorians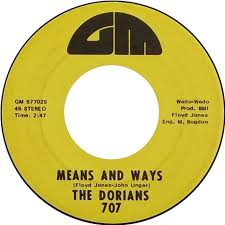 Means and Ways / Help for My Waiting - 7"
GM - 1970


Michael Panontin

Though the Dorians managed to get their records released all across Europe in the early seventies, they have been curiously excised from the annals of pop history, including in their hometown of Windsor (ON).

The Dorians - singer John Unger and guitarist/keyboardist Bob Nixon, with Bill Loop on bass and Mike Betts on the skins - actually got their start a little bit to the south, in historic Kingsville. John Unger walked me through the band's genesis: "I was 18, bumping around Kingsville hoping for something to happen," he recalls. "Bob Nixon was a few years older but somebody said he wrote songs so I wanted to meet him. I almost cried when I heard his stuff - it was so mature. He had fantastic hooks in his gorgeous melodies and wonderful lyrics." The pair then teamed up with Unger's high school chums Loop ("That guy was freaky talented!") and Betts ("a terrific groove drummer").

The four gigged locally, playing both original material and, as was de rigueur in those days, a healthy dose of cover songs ("We did the entire side of Abbey Road!") before heading down to George Hellow's studio in Windsor to record. It was there that the guys were discovered by the great trumpeter Floyd Jones, who had only recently returned to the Detroit area after a long stint touring with Ray Charles, and who had found work as a bandleader at the Elmwood Casino on the Canadian side. "While we were recording our originals, Floyd Jones heard us and because we were Canadian, he knew we had a chance of getting on CKLW, a station which at the time had to play thirty per cent Canadian music."

The boys accompanied Jones across the border to Guido Marasco's little-known GM Studios in East Detroit (where Bob Seger had recorded his Noah and Mongrel albums and where Denis Coffey was about to put his legendary funked-out 'Scorpio' to tape) and issued a couple of singles on Marasco's own GM imprint. The second, the funky 'Means and Ways' with the grammatically challenged 'Help for My Waiting' over on its flipside, was produced by Jones and is clearly the better of the two.

This was 1970, remember, and radio was starting to warm to bands like Rare Earth, whose first salvo 'Get Ready' was peaking nationally in the U.S. So it must have seemed like just the right time for four pasty Canucks playing this weird fusion of acid rock with African-American riffs. Interestingly, it was the groovy organ-flecked b-side that managed to get a few spins locally (reaching a respectable #25 on Windsor's CKLW the week of January 4, 1971 and #20 two weeks later on WKNR over in the D). The disc was later repressed for national distribution on Big Tree in the States and on London up here in Canada, though neither song troubled any charts outside the Windsor/Detroit area.

But somehow the record found a following all its own over in Europe. Sheathed in beautiful full-colour picture sleeves, 'Means and Ways' filled the racks in record shops as far away as Germany, Spain and Italy. What's more, another single, 'Psychedelic Lipstick', did even better. In fact, the group's promoters, Larry Douglas Productions, even took out a full-page ad in the July 4th, 1970 edition of Billboard touting the lads as "International Hit Artists from (sic) Detroit, Michigan", with at least six different issues of 'Psychedelic Lipstick' listed: on PDU in Italy and Switzerland, Vogue in Germany and Austria as well as in France, Stateside in the Netherlands and Benelux, Discophon in Spain and Embers in the U.K. The Italians, it seems, were particularly smitten, going so far as to release an entire album of songs that year.

"The European thing was very exciting," adds Unger. "A man named Larry Douglas, supposedly a big promoter from Paris, wrote typed letters on very fine, almost silky paper, telling Guido how wonderful our records were and how we should tour Europe! A little after that I began writing letters to Larry on the sly, sneaking behind Guido's back, I guess. We were unhappy because nothing was happening and I blamed GM studios, little realizing that without a smash hit we were useless to them. Larry's letters would come to Kingsville from Paris and he would try to tell me that we were being screwed by Guido and that we should come to Paris on our own." Unfortunately, the Dorians were essentially broke and had no way of getting to Europe to capitalize on those foreign markets. "Eventually the letters stopped, but I always wondered what would have happened if we had gone to Europe and how much we charted over there."

And then by 1972, as quickly as it had started, it was back to the day jobs for the Dorians. Only Loop achieved a modicum of success in the business, recording with Edward Bear - including a bass slot on their million-seller 'Last Song' - before joining New Potatoes for their 1973 Capitol LP. Unger summed things up nicely: "We had good stuff. I think had we stuck it out we would have eventually found our groove but we were down-hearted that our single died."
Suggestions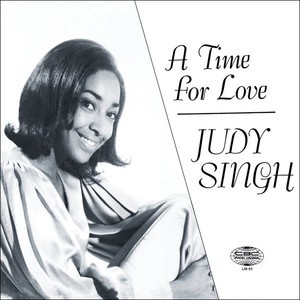 Judy Singh
A Time for Love
CBC Radio-Canada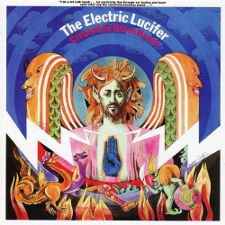 Bruce Haack
The Electric Lucifer
Columbia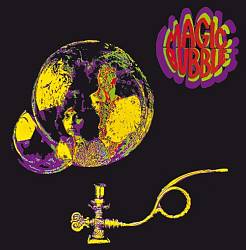 The Magic Bubble
The Magic Bubble
Columbia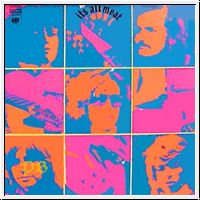 It's All Meat
It's All Meat
Columbia