Allen Farrell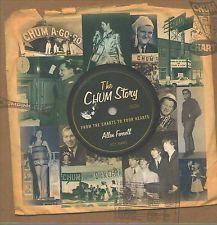 The CHUM Story
Stoddart - 2001


Michael Panontin

Allen Farrell's memoir of his days at Toronto's CHUM-AM radio station is in many ways a chronicle of a golden age in popular culture. Today's kids may have unprecedented access to music via YouTube and iTunes, and those of us greying old farts may wax nostalgic about record shops once bedecked floor to ceiling in eye-catching gatefold vinyl albums. But there is certainly a case to be made that the real gilt era was the days of transistor radios, powerhouse AM stations and the lowly 45-rpm single. A random look at Billboard's Hot 100 charts, for instance, shows the week of August 12, 1967 brimming with hits by the Doors, the Beatles, Stevie Wonder, Procol Harum and the Hollies - all in the top ten! - whereas the same week fifteen years later is puffed up with fluff like Survivor, Air Supply, REO Speedwagon and Toto.

CHUM, located at 1050 on the AM dial, was a weak "dawn-to-dusk" backwater in the 1950s, with somnambulant deejays spinning equally dull easy listening tracks until, as Farrell writes, station owner Allan Waters returned from Florida and shocked his staff with a tape of WQAM and its newly adopted top-forty format. "The CHUM staff sat listening, slack-jawed, glassy-eyed and staring as if they'd been poleaxed. The tape exploded with rapid-fire jock-patter, upbeat station jingles, call letters repeated incessantly, cornball comedy lines, shouted news snippets, screaming oscillator sounds, and crazy contests and talk-over introductions to the dreaded rock 'n' roll."

CHUM for a time would become arguably the most influential radio station in Canada until it was supplanted by Windsor's CKLW in the late 1960s and early 1970s. Those weekly CHUM charts, distributed to record shops throughout the area, are now prized by collectors of cultural ephemera. In fact, the station that introduced Torontonians to Elvis, the Beatles and the Rolling Stones was known as much for its off-the-wall promotional hijinks as for its music. Deejay Mike Darow, for instance, spent the better part of a week living in a car bolted to a scaffold sixty feet in the air - even while his wife was giving birth to their baby! - in a bid to hock cars, and thus secure a juicy ad account with Golden Mile Chevrolet.

The CHUM Story, invaluable though it may be, is unfortunately short on historical context and rather long on Farrell's irreverent insider tidbits, which for all their arcane trivia, presume too much prior knowledge of CHUM in its heyday. For the rest of us who are either too young or were too far away to have experienced it, the book can be a rather confusing slog of a read at times. Still, for lack of a more coherent chronicle of the station, Farrell's account is a fascinating look at the back pages of Toronto musical history.
Suggestions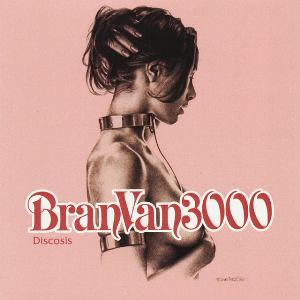 Bran Van 3000
Astounded EP
Virgin / Grand Royal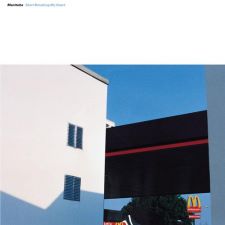 Manitoba (a.k.a. Caribou)
Start Breaking My Heart
Leaf/Domino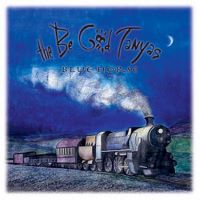 The Be Good Tanyas
Blue Horse
Nettwerk