The Government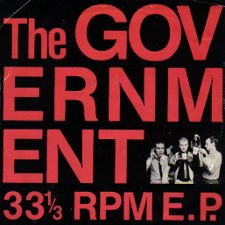 33 1/3 EP (Flat Tire + 3) - 7"
The Modern World - 1979


Michael Panontin

The Government ruled Toronto's edgy Queen Street West during the fruitful post-punk nexus of 1979-1981. They served up their heady music with dollops of quirky rhythms and sardonic wit at landmarks like The Horseshoe as well as more art-friendly spaces like the fledgling Music Gallery. For this, their second 7" release (following the debut single'Hemingway Hated Disco Music') the band were a threesome, but still fronted by multi-talented artist Andrew Paterson on guitar/vocals and as chief song scribe on all four tracks.

'Zippers of Fire' chronicles the acerbic tensions that often paralyse the sexes, and ominously foreshadowed the ridiculous deep freeze of the decade or two that followed, with campuses and urban centres across Canada soon to be congealed by the numbing effects of political correctness and identity politics. Robert Stewart's loping basslines and Paterson's angular guitar chops are tempered with a meandering and almost eerie synthesizer. A duet, with deadpan vocals that are more uttered than sung, 'Zippers of Fire' cleverly flits from female to male and back (f: "Don't you touch me / m: I'm not into it / f: Oh, please don't touch me / m: I can't afford it"), the results of which are chillingly intense post-punk. The remaining tracks are decidedly weaker, though 'Sponge' does rather deftly skewer poseurs and their annoying affectations.

The Government ultimately would release three more 12-inch platters - including 1979's Electric Eye, a live recording of their prescient video/music performances - before seemingly (and sadly) settling into vinyl oblivion.


Suggestions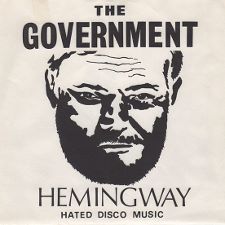 The Government
Hemingway (Hated Disco Music) / I Only Drive My Car at Night - 7"
(independent)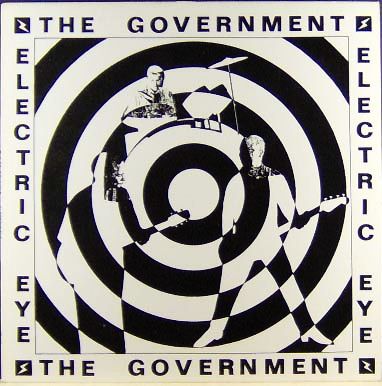 The Government
Electric Eye
Voicespondence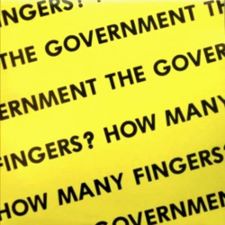 The Government
How Many Fingers? - 12" EP
Government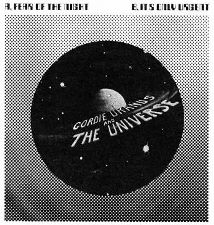 Gordie Uranus and the Universe
Fear of the Night / It's Only Urgent - 7"
Seed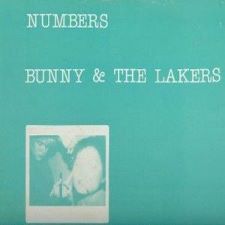 Bunny and the Lakers
Numbers
(independent)