Inferno 5 Plus 1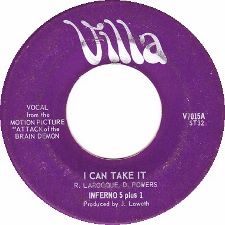 I Can Take It / Fay's Gig - 7"
Villa - 1967


Michael Panontin

As Inferno 5, guitarist Lance Whitman, singer John Bell, bassist Wayne Wallace, drummer Leslie Maki and Dave Powers on keyboards, were in charge of keeping the locals entertained at the Inferno club way up in Sudbury, Ontario. Whitman told the Garage Hangover site, "The Inferno was a local club in a laneway behind Durham Street in Sudbury where we were the house band. That's where the name Inferno 5 came from. When Randy (LaRocque) joined, we didn't want to change it, so we just added + 1."

The guys issued this stormer of a single on producer John Loweth's Villa label. Both tracks, the trippy garage rocker 'I Can Take It' and its equally cool flip 'Fay's Gig', were recorded at local radio station CHNO, where the popular Loweth worked spinning the latest hits. They formed part of the soundtrack to 19-year-old high-schooler Larry Zazelenchuck's 16 mm - and sadly long-lost - b-movie Attack of The Brain Demon. Loweth recalled, "Larry was a fan of mine and came to see me about this film he was doing, and could I arrange to record the soundtrack. I think we recorded the Inferno 5 with some instrumental pieces plus other stock music and used naturally 'I Can Take It' as the title tune." That film, which starred local nobodies Harvey Ransom, Paul Quesnel, Doreen Wright, and featured Loweth himself as a deejay announcing various demon sightings around town, premiered at Sudbury High School, selling out all 400 seats.

Of course, with Loweth's heft behind it, 'I Can Take It', sold like hotcakes, ultimately shifting an impressive 4,000 copies up in then sparsely populated northern Ontario. Alas, Whitman would quit the band shortly after the record's release over what might be called creative differences. As the re-named East African Fair, Powers and LaRoque followed up with the wimpier 'Lovin' Every Little Thing You Do' (Caravan), which reached a healthy #21 on the CHNO charts in February 1968. The guys then hightailed it down to Toronto's teeming Yorkville scene in hopes of bigger success...and they almost found it when CTV's After Four picked the group to succeed Robbie Lane and the Disciples on the popular Saturday afternoon programme.
Suggestions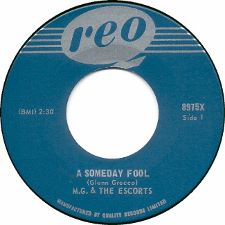 M.G. and the Escorts
A Someday Fool / It's Too Late - 7"
Reo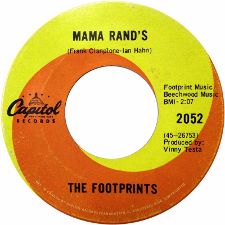 The Footprints
Never Say Die / Mama Rand's - 7"
Capitol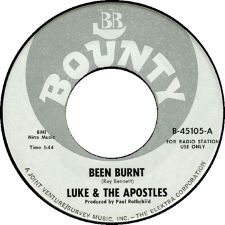 Luke and the Apostles
Been Burnt / Don't Know Why - 7"
Bounty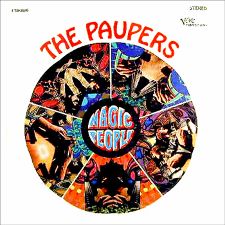 The Paupers
Magic People
Verve Forecast