Les Talmud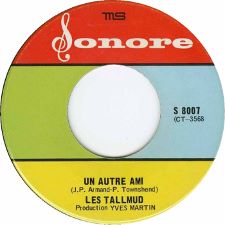 Avoir raison / Un autre ami - 7"
Sonore - 1967


Michael Panontin

In the summer of 1967, while Expo '67 was drawing in hordes of visitors over on Montreal's Ile Ste-Helene and anglophone bands like the Rabble and the Haunted pushed envelopes over on the west island, young francophones on the other side of town were bopping to teenage bands plying their own translated versions of Beatles and Stones hits. Les Talmud (Jean-Pierre Armand, Brian Pilon, Normand Sauriol and Guy Cinq-Mars) were a four-piece from suburban Laval with little in the way of talent to set them apart from the scores of cover bands out in the city's east end. But for their second single the band signed on to the short-lived Sonore label (which claimed the likes of Les Loups Blancs and Le Pouvoir des Fleurs on its vaunted roster) and issued Armand's fine popsike groover 'Avoir Raison'. The searing Animals-inspired guitar should hook even the most passing garage enthusiast, but it's that undulating bass riff and deadpan chorus that will reel the rest of you in. The flip (as Les Tallmud) is a rather faithful rendering of the Who's 'The Kids Are Alright' (though the lads it seems rather did mind someone dancing with their girls, singing a chorus of "Maintenant, c'est fini / Tu as un autre ami").
Suggestions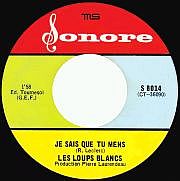 Les Loups Blancs
Je sais que tu mens b/w Sylvianne - 7"
Sonore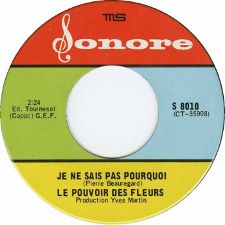 Le Pouvoir des Fleurs
Je Ne Sais Pas Pourquoi / Va T'en Chez Toi - 7"
Sonore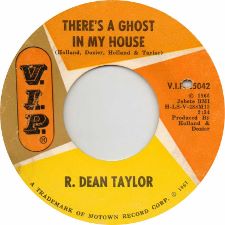 R. Dean Taylor
There's a Ghost in My House / Don't Fool Around - 7"
V.I.P.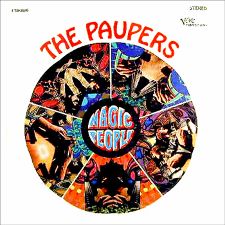 The Paupers
Magic People
Verve Forecast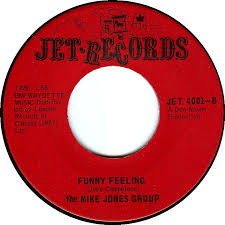 The Mike Jones Group
Each and Every Day / Funny Feeling - 7"
Jet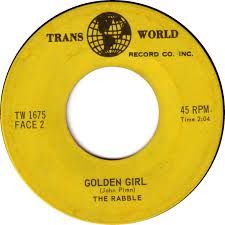 The Rabble
You Come On Too Strong / Golden Girl - 7"
Trans-World