The Haunted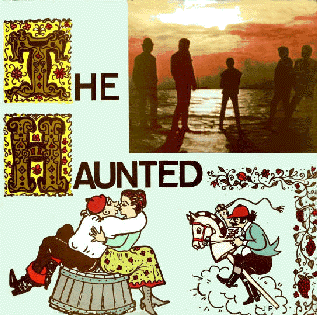 The Haunted
Trans-World - 1967


Michael Panontin

Mid-sixties fuzzbox-driven garage rock was ubiquitous across North America in 1966 and the Montreal area was no exception. Local legends the Haunted, with guitarists Jurgen Peter and Al Birmingham at the helm and singer Bob Burgess supplying the pipes, virtually exploded onto the local scene with their massive-selling debut 7" platter '1-2-5', a local chart topper and now a staple nugget on sixties garage comps.

In early 1965 the teenage trio along with drummer Dave Wynne and bassist Mason Shea entered a local Battle of the Bands contest at the Montreal Forum sponsored by Quality records. With only two 20-minute slots with which to prove their mettle, one inconveniently scheduled in the mid-afternoon and the other in the very early evening, and with the ripe competition including the Staccatos, throaty David Clayton-Thomas, himself mere months away from his own anti-war top-tenner 'Brainwashed', as well as a still struggling Andy Kim, the Haunted wowed the crowd, winning studio time leading to the release (just several weeks later) of their classic '1-2-5'. A second single on Quality, the snarling Them fave 'I Can Only Give You Everything' solidified their local cultdom. Burgess then left after a row with Peter to be replaced by Johnny Monk, and the band jettisoned Quality for the Trans-World label.

In 1967, with their fan club numbering in the thousands and with almost weekly TV appearances, the Haunted would record their self-titled long-player, a holy grail of sorts for 1960s collectors (with mint copies fetching an unfathomably stratospheric $1500+). However, with punk's pre-lysergic precocity on the wane, the naive swagger of their early hits bogged down in the acid sludge of the later sixties, as the 45 rpm single regrettably was giving way to the more serious, adultish LP. A re-recorded '1-2-5' opens side one, but with its listless tempo and with Burgess' spry vocal swapped for Monk's muffled pipes, its effect is more a dull lethargy than snotty punk. Sam Cooke's 'Shake', though, is better, the lads' guitars deftly capturing a proto-MC5 bravado. Other covers of the Stones' 'Out of Time' and Love's 'Message to Pretty', while faithful, seem ultimately dispensable. And at six minutes, the rather tedious heavy track, 'Horror Show', busts out as an explosive Yardbirds-inspired freakout standard for the time, but then lamentably crumbles into a distorted mess.

As with much late-sixties rock, The Haunted is a tad hoary and is hardly the pukka moment that their earlier 45s were (there must be better ways to waste two months rent than on the original shellac). Still, their vital, cocky Quality sides, especially '1-2-5', beg to see some sort of repressing, perhaps as a swell EP or something.


The Haunted
Suggestions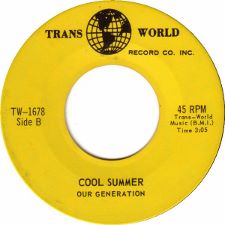 Our Generation
Out to Get Light / Cool Summer - 7"
Trans-World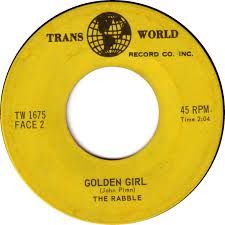 The Rabble
You Come On Too Strong / Golden Girl - 7"
Trans-World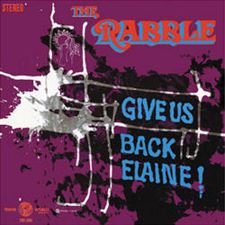 The Rabble
Give Us Back Elaine!
Trans-World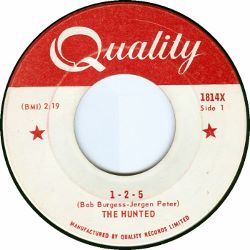 The Haunted
1-2-5 / Eight O'Clock in the Morning - 7"
Quality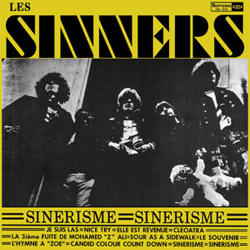 Les Sinners
Sinerisme
Rusticana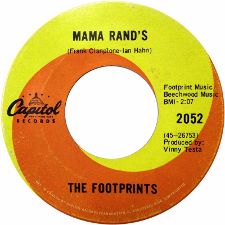 The Footprints
Never Say Die / Mama Rand's - 7"
Capitol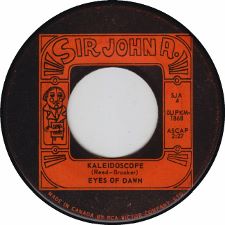 The Eyes of Dawn
Little by Little / Kaleidoscope - 7"
Sir John A