Madeleine Chartrand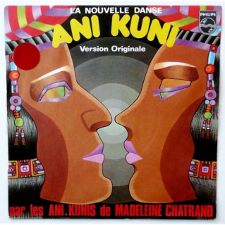 Ani-Kuni / Ca tourne en rond - 7"
Extra - 1973


Michael Panontin

Despite the attitude in its title, Madeleine Chartrand's first record, 1971's 'Ah! Comme on s'ennuie', was a rather feeble attempt at chanson that ended up sounding more boring than bored. But Quebec pop svengali Tony Roman, the man behind it, had a few more ideas up his sleeve. Roman dressed up Chartrand, the daughter of the firebrand union activist Michel Chartrand, in pig-tails and native gear, and recorded her anthemic take on the Iroquoian folk song 'Ani Couni Chaouani', a children's sing-along more associated with camp counsellors and kindergarten teachers than pounding glam-rock and electric sitar.

That 'Ani-Kuni' was such a hit in the summer of 1973 should come as no surprise in a province so enamoured of prog and disco. But credit also has to go to producer/arranger Roman, whose decision to unlock the potent intensity of First Nations music was a brilliant one. As for Chartrand, a string of forty-fives on the Deram label failed to repeat the success of 'Ani-Kuni, and by 1980 she had more or less called it a career.

'Ani-Kuni' eventually found its way into hipsters' hands when celebrated Montreal deejay Satan Belanger included it on Volume Three of his excellent Total Freakout series (Mucho Gusto, 2005). But for those for whom only original vinyl will do, 'Ani-Kuni' can still be had cheap, with European copies on Phillips sheathed in two different eye-catching picture sleeves.
Suggestions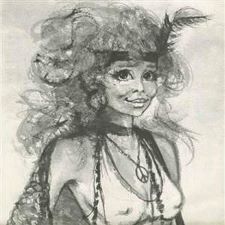 Greg Mittler
Hey Miss Maybe b/w I Will Take You Home - 7"
Up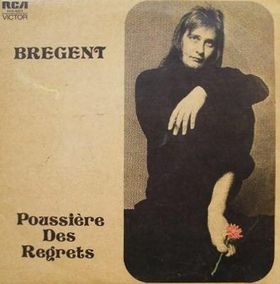 Bregent
Poussiere Des Regrets
RCA Victor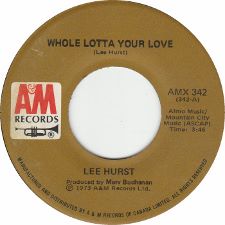 Lee Hurst
Whole Lotta Your Love b/w Saturday's Wild - 7"
A & M