Rush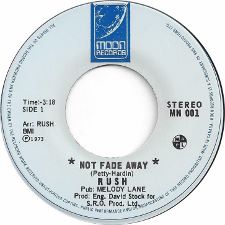 Not Fade Away / You Can't Fight It - 7"
Moon - 1973


Michael Panontin

Studious followers of all things Rush know that the band who championed the working stiff in their gloriously blue-collar 'Working Man' paid some serious dues of their own. Guitarist Alex Lifeson had barely blown out the candles on his sixteenth birthday cake when he, bassist and vocalist Geddy Lee and drummer John Rutsy took the stage in the fall of 1968 at The Coff-In, a sort of drop-in centre in the basement of St. Theodore's of Canterbury Church in suburban Toronto.

About a year later, after a few name changes and Lee's departure for a spell, the three teenagers (who had all dropped out of high school to pursue their musical dreams) embarked on a three-and-a-half-year slog around the Toronto area and beyond, playing churches, high school gymnasiums, motels and, especially after the Ontario drinking age was lowered from 21 to 18, rock and roll bars like the Colonial Tavern, the Abbey Road Pub and the Gasworks.

In 1973, with their live show presumably honed to perfection, the trio entered Toronto's venerable Eastern Sound Studio and recorded a half-dozen or so tracks for a seven-inch single. This was to serve as a calling card of sorts for their real goal, a full-on LP of their trademark hard-scrabble rock and roll. The two songs, a cover of Buddy Holly's 'Not Fade Away' backed with Lee and Rutsy's 'You Can't Fight It', were a fine debut, but certainly paled in comparison to the band's high-flying live sets.

Lifeson has never hid his dissatisfaction for the way the single turned out. "Man, we were very young when we did this!" he would later tell Music Radar. "'Not Fade Away' is something we'd been playing live, but we did it really heavy. We rocked it out, sort of the way Led Zeppelin might have. By the time we recorded it, though, we lightened it up a little to make it more palatable for radio." Ditto, it would seem, for the flip side, which was a staple in their legendary live shows back in the day. "'You Can't Fight It' was a fun tune to play, especially in the bars late at night," he recalls with a laugh. "We would never play it early in our show; we'd always do it in the second set or the last set when everybody was feeling pretty spirited, in both senses of the word."

Neither song would make it onto Rush's debut long-player, issued on Moon the following March. But it hardly mattered, as one tune from Rush, the aforementioned 'Working Man', was put into heavy rotation on WMMS in Cleveland, marking the group's U.S. breakthrough. Rush would tour heavily throughout much of 1974, sharing the stage with the likes of Blue Oyster Cult, Hawkwind, Uriah Heep and Nazareth. And, even more to the point, drummer-extraordinaire Neal Peart would enter the equation later that year after Rutsey's health issues (and creative differences, some say) forced him out of the fold. What's more, the album's two singles, the tough-nosed 'Finding My Way' and the poppier 'In the Mood', also started to tweak some charts, and thus the legend of Rush had begun in earnest.

As for the long-forgotten 'Not Fade Away', it was pressed up in a miniscule run of just a thousand copies and has never been (legitimately) reissued in any form. Little wonder then that the record has become a holy grail of sorts for hardcore Rush collectors, with mintish copies of the hopelessly obscure disc fetching upwards of a grand these days.
Rush
Suggestions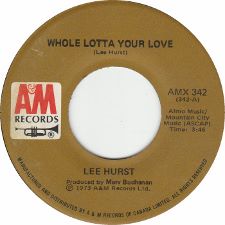 Lee Hurst
Whole Lotta Your Love b/w Saturday's Wild - 7"
A & M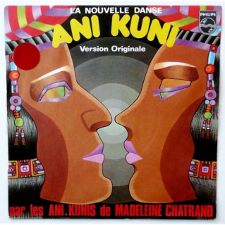 Madeleine Chartrand
Ani-Kuni / Ca tourne en rond - 7"
Extra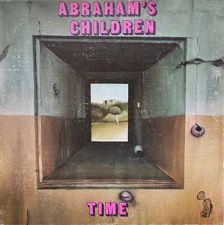 Abraham's Children
Time
G.A.S.