Expedition to Earth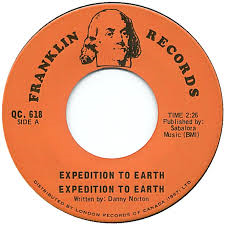 Expedition to Earth / Time Time Time - 7"
Franklin - 1968


Michael Panontin

On the Garage Hangover site, Expedition to Earth's guitarist Dan Norton recounts how the band took small-town Canada by surprise, in this case the booming metropolis of Canora, Saskatchewan (pop. 2200). "...We played to an over-sold-out crowd. The hall would hold 300 people and I think there was 600+ paid admissions. We finished our set and you could have heard a pin drop. I actually heard my pick hit the stage. It was the longest 15 seconds of my life...seemed more like 15 years. Then one person started clapping, then two, then the roof came down."

One listen to Expedition to Earth's hyper-rare seven-inch and the shock becomes easier to fathom. The Winnipeg five-piece had spent the better part of two years rehearsing, and by 1968 Norton had a couple of songs penned, the totally fuzzed-out 'Expedition to Earth' and its equally searing flipside. The guys then decided to head over to local radio station CKRC to get the songs onto celluloid, adding the fifth member, background singer Gail Bowen, in the process. Both tracks were initially recorded as silky psych-pop workouts until the masters were shipped off to Montreal, where those gimmicky fuzz guitars and the phasing in the trail-off were tacked on, almost as an afterthought it seems.

The band toured heavily throughout the Canadian Midwest, playing to hordes of locals in obscure northern towns from Yorkton, Saskatchewan to Sioux Lookout, Ontario. But even with the Winnipeg area about to garner some international notoriety with the Guess Who and their run of hits, 'Expedition to Earth' and its jaw-dropping guitars was mostly ignored save for an unlikely top-ten birth in the faraway Maritimes ("#9...in New Glasgow, Nova Scotia, one step ahead of 'Hey Jude' by the Beatles!").
Suggestions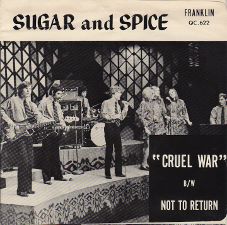 Sugar and Spice
Cruel War / Not to Return - 7"
Franklin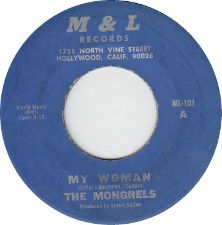 The Mongrels
My Woman / Sitting in the Station - 7"
Franklin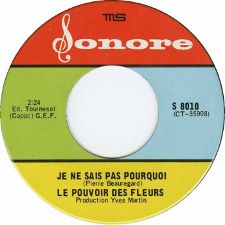 Le Pouvoir des Fleurs
Je ne sais pas pourquoi / Va t'en chez toi - 7"
Sonore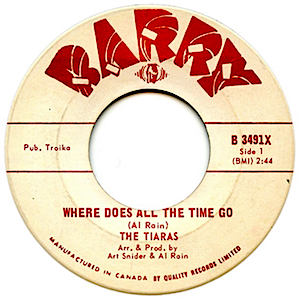 The Tiaras
Where Does All the Time Go / All I Ever Need Is You - 7"
Barry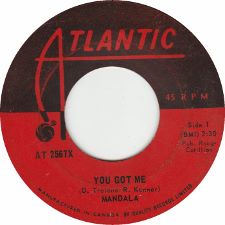 Mandala
You Got Me / Help Me - 7"
Atlantic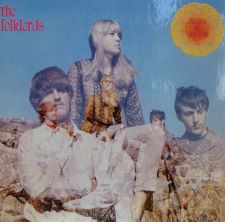 The Folklords
Release the Sunshine
Allied