Manitoba (a.k.a. Caribou)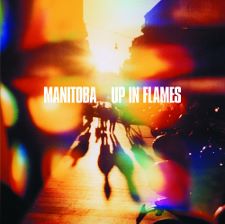 Up in Flames
Leaf / Domino - 2003


Michael Panontin

By 2003, armed with a Master's degree from the University of Toronto and the ripples of success from his debut LP Start Breaking My Heart, Dundas, Ontario's Dan Snaith had shifted residence to the U.K., ostensibly to pursue a PhD in mathematics at the Imperial College, London. The fact that there was a thriving electronic scene across the pond, not to mention the nearby Yorkshire-based Leaf label, must have also factored into his decision.

But once ensconced in the capital, Snaith abruptly changed face, leaving behind the quirky beats of his first record for the uplifting psychedelia of Up in Flames. He would later tell Tiny Mix Tapes, "I actually made it in the most miserable, rainy part of the British winter, so it probably came out sounding sunny as a reaction to that. The sixties pop influences are there because at the time I was buying lots of old psych records. I was struck by how new some of the records I dug out sounded...they sounded much newer than all the old Warp rip-off electronic music that was coming out at the time."

The whimsical synths and staccato percussion on tracks like 'Hendrix with Ko' and the singularly gorgeous 'Crayon' provide the link back to Start Breaking..., but after that Up in Flames becomes its own beast. Made with "... a shit computer with a really basic sequencer, records, a few different keyboards, a couple guitars, and percussion", the record somehow manages to churn a dense, cacophonous sound and a plethora of samples into spry sixties-inspired pop. A fluttery flute infuses the intro to 'Kid You'll Move Mountains', a blithe guitar hooks the single 'Jacknuggeted' and sunny backing vocals keep the beautiful 'Bijoux' afloat. And the whole mess is held together with a blistering drumbeat which - live anyway - required the sweat of two frenetic drummers to pull off.

Unfortunately for Snaith, Up in Flames would be the last album he would make as Manitoba, for it was not long after that Handsome "Dick" Manitoba, long-forgotten leader of seventies proto-punks the Dictators, threatened to take him to court over the use of the name. Though the claim was beyond ridiculous, "Dick" was indeed just that, with lawyers, money and a subpoena to back him up. Snaith seemed to keep his sense of the absurd throughout the whole ordeal, commenting "It's like the Smiths suing John Smith or something". Nonetheless, it proved much cheaper to switch than fight, and Up in Flames was reissued under the name Caribou in 2006.
Manitoba (a.k.a. Caribou)
Suggestions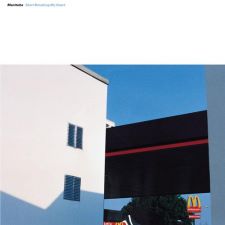 Manitoba (a.k.a. Caribou)
Start Breaking My Heart
Leaf/Domino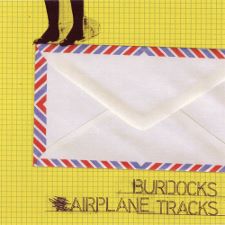 The Burdocks
Airplane Tracks EP
Out of Touch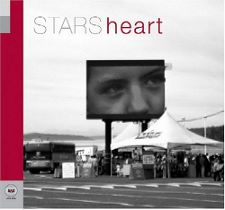 Stars
Heart
Paper Bag (CAN), Arts & Crafts (USA), Setanta (UK)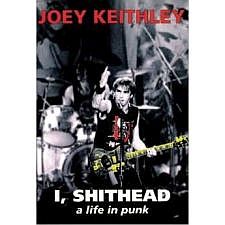 Joe Keithley
I, Shithead
Arsenal Press