The Rage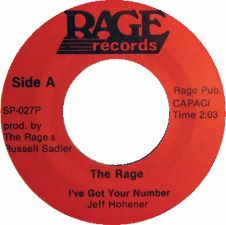 I've Got Your Number / Stay - 7"
Rage - 1981


Michael Panontin

Not to be confused with the California band of the same name, who recorded a version of John's Children's 'Jagged Time Lapse' several years earlier, the Rage were part of a vibrant Toronto pop/punk scene towards the turn of the decade that included such bands as Crash Kills Five, the Mods, the Scenics and the Secrets to name a few. The Rage came together around high school chums Mark Sadler (vocals) and Jeff Hohener (guitar and vocals), picking up bassist Rob Willox and drummer Dean Steen along the way. Allegedly the Viletones took a shine to them and let the band open for them on occasion, which along with the added street cred must have at least kept them on the safer side of the 'Tones more aggressive tendencies.

When the four entered Sound Path Studios out in nearby Oakville to cut a few tracks, it was more as a promotional vehicle for the group - in fact, copies of 'I've Got Your Number' were just given away at the record release party. A few did find their way into local shops like Sam the Record Man and Record Peddler, but by now this excellent single, especially the potent a-side and its hook-filled refrain, has sunk into near total obscurity with nary a mention of it anywhere on the 'Net. The fact that the band were supposedly breaking up just as it was being released - never a wise career move, that - probably explains the disc's rarity.
Suggestions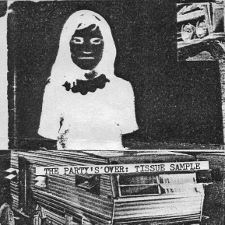 The Party's Over
Tissue Sample (cassette)
Some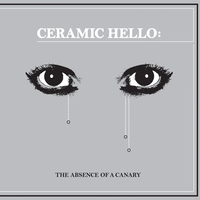 Ceramic Hello
The Absence of a Canary
Mannequin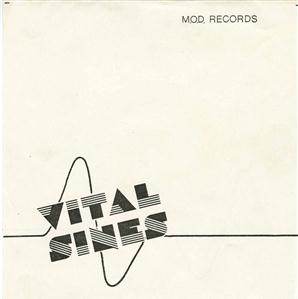 Vital Sines
Subway Suicide + 2 - 7" EP
M.O.D.