The Stonemen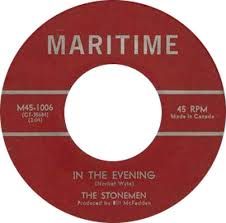 In the Evening / Faded Colors - 7"
Maritime - 1967


Michael Panontin

The Stonemen's lone single is criminally obscure, with only a handful of copies known to have survived the sixties, and with such a paucity of information about the band out there in cyberland that even the release date seems hard to pin down. A few sites list it as 1966, though it feels more like '67 or '68 with the seething guitar feedback on both sides. The label places the record from the East Coast - most likely Moncton, New Brunswick based - though the lads were actually from the rural Cap-Pele / Portage area up in Acadia. The nucleus of the group centred around the Leblanc brothers, from a well-known family of bricklayers, hence the name Stonemen.

As is often the case on these garage singles, the b-side is the better of the two. 'Faded Colors' is a lazy sort of psychedelic nugget, with some delicate guitar riffs showing that the lads might have given Hendrix's 'Hey Joe' a spin or two. A VG+ copy sold in 2016 for an almost unfathomable $2500 US, so punters out in Eastern Canada might not want to put off doing that spring cleaning much longer.
Suggestions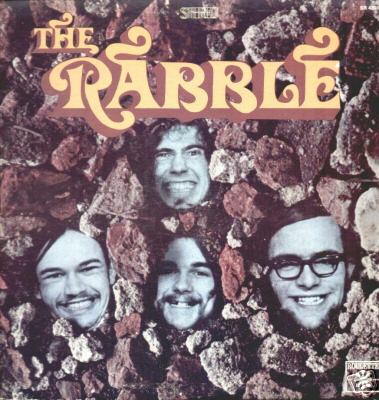 The Rabble
The Rabble
Trans-World (Canada)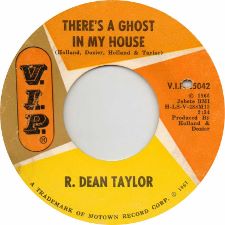 R. Dean Taylor
There's a Ghost in My House / Don't Fool Around - 7"
V.I.P.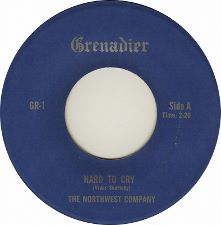 The Northwest Company
Hard to Cry b/w Get Away from It All - 7"
Grenadier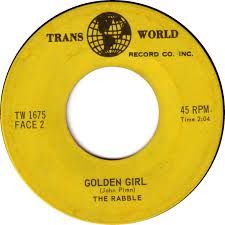 The Rabble
You Come On Too Strong / Golden Girl - 7"
Trans-World