Wild Strawberries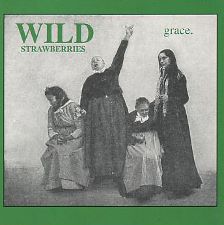 Grace
Blue Guitar Music - 1991


Michael Panontin

Toronto's Wild Strawberries - essentially the vehicle for husband/wife duo Ken Harrison and Roberta Carter-Harrison - first caused ripples in 1988 when their song 'Crying Shame' snagged first prize in a local radio contest. The self-produced cassette-only Carving Wooden Spectacles (after a Flannery O'Conner story) followed, moving a respectable 3000 units the following year - this while they still toiled full-time as students at the University of Toronto. The band soldiered on, with their proper CD-length debut Grace amazingly coming out while Harrison tended to more prosaic affairs, in this case finishing a medical internship at Montreal's Jewish General Hospital.

Breathy and spacious, the songs on Grace effortlessly chronicle life's awkward vicissitudes, setting Carter-Harrison's throaty vocals against Harrison's perceptive and canny lyrics. Some tracks bear some hokey late eighties residue, especially the title cut and its syrupy synth track, but the standouts - only a handful, but still a fair tally for a debut - are stellar. The hushed beauty of Harrison's weepy organ on 'Jackie Got Married' is nothing short of sublime, while 'I Don't Want to Think about It' occupies a bluesy, ethereal plane somewhere between the Jefferson Airplane and the Cowboy Junkies.

Radio would soon cosy up to the Strawberries, with 1993's follow-up disc Bet You Think I'm Lonely nominated for a Juno Award and 1995's Heroine going gold. And though later discs would still pique the interest of critics and diehard fans alike, the pair - by now firmly ensconced in family life - would slowly vanish in the creeping undergrowth of obscurity.


Suggestions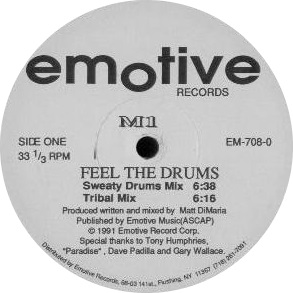 M1
Feel the Drums 12" EP
Emotive