Mini Robin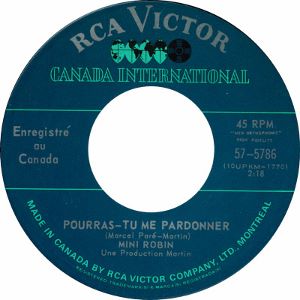 Pourras-tu me pardonner / Personne - 7"
RCA Canada International - 1967


Michael Panontin

Singer and record producer Martin Hillman went by many names back in the day, including Billy, Billy Blue, Martin Martin and most notably Marty Hill. Under the latter pseudonym, the enigmatic Montrealer started out his career with a string of singles south of the border, the best-known of which is the crestfallen country crooner, 'The Lonely Man (That's Me)', issued on Columbia in 1963 in the US, Canada and Australia.

By 1966, Hillman was back in his hometown producing records as Martin Martin. It was early the following year that he hooked up with the Sceptres, a four-piece that had released a couple of records without much success. Martin, as their website explains, "had a strong commercial sense, and was invaluable in helping the group choose commercial repertoire for recording." It wouldn't be long before the Sceptres had a hit of their own. Their Martin-produced 'I Never Had a Love Like That' shot to the #6 position on the RPM Canadian Hits chart in the late summer of 1967, with the boys eventually landing a slot at Expo '67 and even performing in front of 10,000 people at Place Ville Marie.

That same year Martin issued 'Pourras-tu me pardonner' by a little-known singer named Mini Robin. That record went unnoticed at the time and, truth be told, has pretty much fallen off the face of the earth. But perseverant diggers will be richly rewarded for their efforts. The buoyant horn-flecked track, which was co-penned by Martin, is a fantastic melding of ye-ye and northern soul - en francais no less - and by rights ought to find its way onto the turntables of a few discerning selectors. Even more amazing is the fact that a near-mint copy of 'Pourras-tu me pardonner' sold in 2014 for the criminally low price of just six bucks. Oh, the injustice.
Suggestions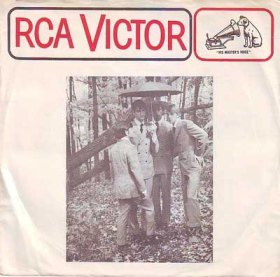 The Gentle Touch
Visitors Parking Only / One Way Ride - 7"
RCA Canada International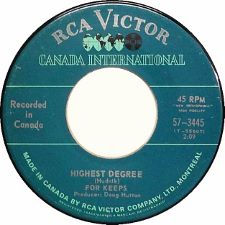 For Keeps
Morning Town / Highest Degree- 7"
RCA Canada International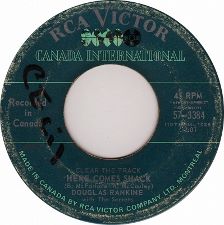 Douglas Rankine with the Secrets
Clear the Track Here Comes Shack / Warming the Bench - 7"
RCA Canada International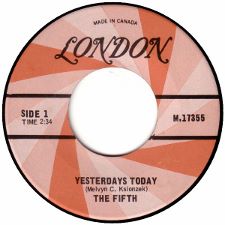 The Fifth
Yesterdays Today / Something You've Got - 7"
London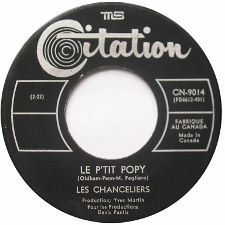 Les Chanceliers
Le p'tit popy / La generation d'aujourd'hui - 7"
Citation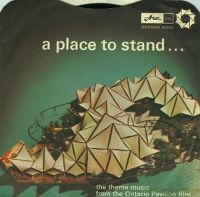 Jerry Toth
A Place to Stand b/w A Place to Stand - 7"
Arc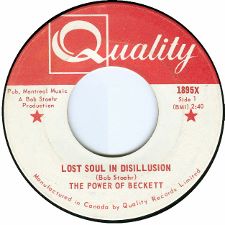 The Power of Beckett
Lost Soul in Disillusion / Back to Me - 7"
Quality