Wishbone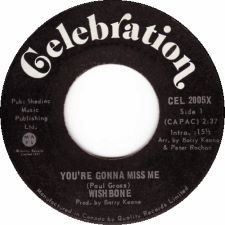 You're Gonna Miss Me / Riverboat - 7"
Celebration - 1971


Michael Panontin

YouTube must be getting slack these days. When I clicked on Wishbone's 1971 hit 'You're Gonna Miss Me', there was not a single reference to the Grass Roots in the Suggestions sidebar. That song, the first of two singles the group released that year, is a pretty shameless rip-off of the Roots' 'Midnight Confessions', from those opening brass horn riffs right through to the catchy chorus.

The Toronto-based band was produced by Barry Keane, a drummer who would later go on to record a dozen or so albums with Gordon Lightfoot. Keane, who at the time was just twenty years old and working as an A & R man for Quality Records, told Modern Drummer magazine, "I got in touch with a friend of mine, a songwriter [Paul Gross], and I gave him some recordings of Tommy James and the Shondells, some Grass Roots, and some other commercially successful people of the time. I said, 'Write some songs like that.'"

Which of course Gross most certainly did. 'You're Gonna Miss Me' was issued in April 1971 on the Celebration label and then rush released south of the border on Scepter. Though actual facts out there in cyberland are hard to come by, enthusiastic commenters tell us that the disc charted in various places from Toronto and Kingston to Windsor/Detroit (where it was spun on the powerhouse CKLW-AM and its chief rival across the Detroit River, WKNR) and even as far as WHLA-AM in Madison, Wisconsin.

But if Gross' memory serves, that was just the tip of the iceberg. "We had a top-10 hit in Canada and made a deal with Scepter Records, and the record was just starting to cook," he recalled. "It was on almost 150 stations in the States. I think it was the #1 record in Tucson, Arizona, and was really happening in some places." Until of course it met up with the real thing. "Then the Grass Roots released a record called 'Sooner or Later' and our record just died. The radio stations decided they wanted to play the Grass Roots, not some band from Canada that sounded like the Grass Roots."
Suggestions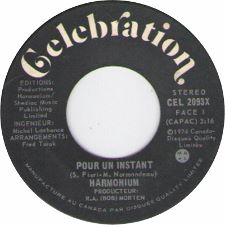 Harmonium
Pour un Instant / 100,000 Raisons - 7"
Celebration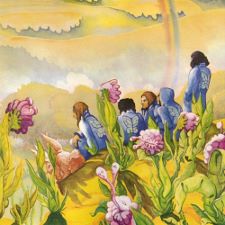 Harmonium
Si On Avait Besoin d'une Cinquieme Saison
Celebration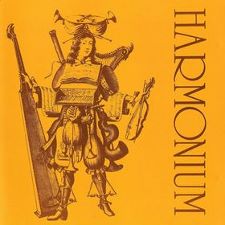 Harmonium
Harmonium
Celebration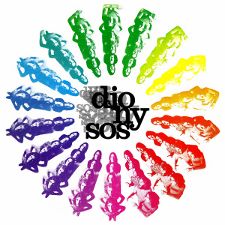 Dionysos
Le Grand Jeu
Jupiter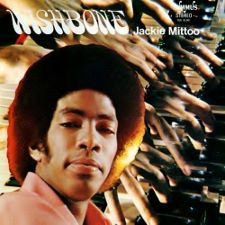 Jackie Mittoo
Wishbone
Summus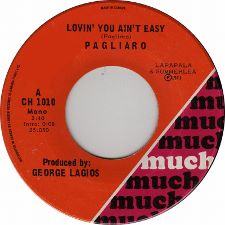 Pagliaro
Lovin' You Ain't Easy / She Moves Light - 7"
Much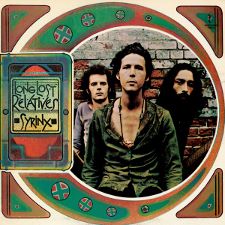 Syrinx
Long Lost Relatives
True North