Les Dabsters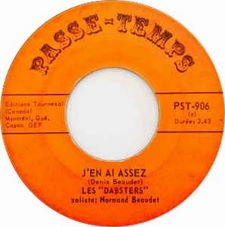 J'en ai assez / Tu le sais bien - 7"
Passe-Temps - 1966


Michael Panontin

Les Dabsters hailed from the hardscrabble neighbourhoods of St-Henri and Verdun in the southwest corners of Montreal. In a rather tough-to-find promo piece from the January 1967 issue of Photo Vedettes, the five lads recounted how they were flipping through an English dictionary and stumbled upon the word "dabster", a slang term meaning "an expert or skilled person", which they figured would make a cool enough epithet for a new garage band.

The newly christened group - singer Normand Beaudet, guitarists Denis Beaudet and Michel Roy, bassist Pierre Dupont and drummer Normand Cody - made their live debut on Saturday, January 29th, 1966 at a local dance hall called Le Cellier de Verdun. In fact, the boys - Normand Beaudet was allegedly just 15 when they formed - stayed mostly close to home, gigging at local teen dances where, they confessed, "the ones who scream the most are the really young kids."

At a time when most francophones were happy enough to churn out ho-hum translations of the current English and American hits, Les Dabsters had the gall to take a couple of Beaudet's original compositions down to the tiny Passe-Temps label. The Them-like 'J'en Ai Assez' was clearly the better of the two. The song featured plenty of quirky guitar and acerbic scowl and was no doubt a favourite on Montreal's edgier dance floors. It even netted the guys a few slots on the telly, including on Sherbooke's Bonsoir Copains, the Trois-Rivieres broadcast Jeunesse En Orbite, and Teen-Club and Surboum up in Quebec City.

Things seemed to be looking up for Les Dabsters when they managed to issue a second seven-incher the following year, this time for the relatively larger Sonore imprint. In 1968, however, Denis Beaudet died tragically. The band soldiered on briefly (with the unknown Vito Diorio as a replacement), but by the end of that year, Les Dabsters had decided to just chuck it all in.
Suggestions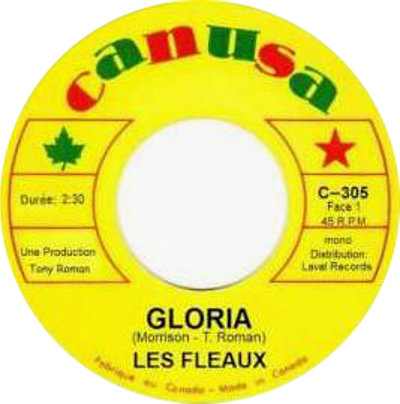 Les Fleaux
Gloria / Ma Lili hello - 7"
Canusa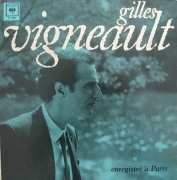 Gilles Vigneault
Enregistre a Paris
Columbia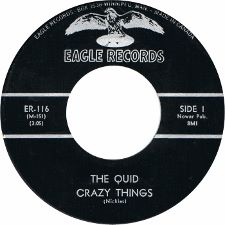 The Quid
Crazy Things / Mersey Side - 7"
Eagle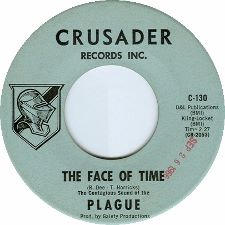 The Plague
The Face of Time / We Were Meant to Be - 7"
Reo