A Neon Rome


New Heroin
New Rose - 1986


Michael Panontin

'Wrong time, wrong place' is how A Neon Rome's epitaph should read. The Toronto band formed in 1984, just as the MTV-sponsored (and John Hughes-crafted) eighties were getting underway. Alt-kids at the time were grooving to all those jangly Byrds clones, synth-pop robots and pouty, overcoat-clad goth-rockers. Even worse, on the streets of Toronto - well, Queen West actually - a naff, heroin-laced country and western sound was starting to take hold.

A Neon Rome, on the other hand, were pure New York underbelly, taking their cues from the noirish obsessions of the Velvet Underground, the street poetry of Patti Smith and, especially, the theatrical phrasing of Television's Tom Verlaine. They were fronted by one Neil Arbic, an enigmatic, mercurial singer whose penchant for provocative postering - like 'Jesus Does Heroin' or 'Attention Heroin Addicts' - netted the band a dedicated local following almost from the get-go. "[Neil] was the ultimate frontman, a very wild frontman," bassist John Borra would later tell Bravo TV. "There was always some sort of lunacy between him and the audience. Things were kind of always getting torn down and wrecked." Arbic, it seems, managed to piss off quite a few people. "More than once a soundman came up to me," Borra recalled, "and said, "You guys are really lucky I enjoyed that so much; otherwise, I'd be pounding the crap out of that guy right now'."

A Neon Rome only made one record in their brief existence, the seven-song New Heroin, which actually came out first in Europe at the tail end of 1986 and then was issued in Canada the following year on Ellliot Lefko's short-lived Right Side label. New Heroin was everything that was missing in music at the time: it was edgy, it was abrasive and, most of all, it was in your face. 'The Magical Summer of '85', for instance, with Kevin Niziol's buzzsaw guitar, Ian Blurton's maniacal drumming and Arbic's seemingly possessed howls, was like a swift kick to the gut and in hindsight should have been issued as a single. Equally menacing are darker tracks like 'Society Rag', with its faux-metal riffs, and the slower-paced 'Windowsill' and its frenetic, ear-busting climax.

The British music press gushed at New Heroin. Sounds saw it as the rightful heir to Marquee Moon, while Melody Maker quipped that it felt "magnificent, like being ravaged by white sleet and crimson noise". The Canadian film director Bruce McDonald also took a liking to the band, shooting the awesome video to 'The Magical Summer of '85' while he was barely out of film school.

What's more, McDonald's first feature film, the cult classic Roadkill, was originally planned as a documentary of A Neon Rome and their tour of northern Ontario. "We thought that if we took this kind of nasty crazy heroin art band from Queen Street," he explained, "and have them play at a hotel in Kapuskasing, probably violence would erupt." But the band's unpredictability proved more than the young director bargained for when the increasingly erratic Arbic started dabbling in Buddhism just as final preparations for filming were being made.

"[Neil and I] meet for breakfast and he shows up and he's wearing a toque and he doesn't have any hair," McDonald recalled. "Now I say, 'Is everything okay?' And he takes my pen and he writes and he pushes it back to me and I look at it and it says, 'I've taken a vow of silence'."

Arbic left A Neon Rome altogether, which of course put paid to both the documentary and the band itself. With a $70,000 grant in his hands, McDonald did eventually make his movie, fictionalizing the storyline and ultimately netting an award for Best Canadian Feature Film at the Toronto International Film Festival in 1989. Not much else was heard from A Neon Rome after that...until 2009, that is, when New Heroin was reissued on CD (along with a bonus track from the band's aborted second LP).
Suggestions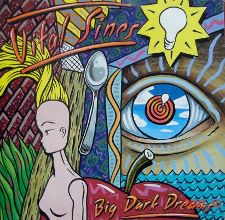 Vital Sines
Big Dark Dreams - 12" EP
Fringe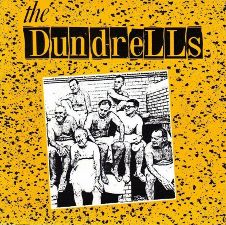 The Dundrells
Nothing on TV / Still, I Run - 7"
Nasty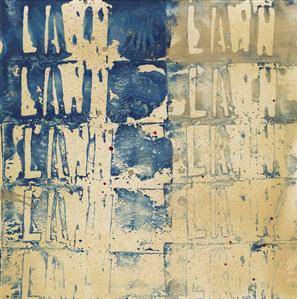 The Lawn
Peace in the Valley
Secret Song