Castle If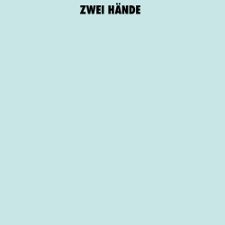 Zwei Hande (Part 1)
(independent) - 2012


Michael Panontin

Sometimes fortuity presents itself in the most unlikely of places. In the case of Castle If's Jess Forrest and her stunning first LP, Zwei Hande (Part 1), that place was a bar stool at one of her local haunts in Toronto's west end.

"Adam Terejko and I were both sitting at the bar and he started chatting me up," Forrest told CM. "I was pretty rude to him at first because I thought he was trying to hit on me but I soon found out that Adam is the friendliest dude ever, and we ended up talking endlessly about music." It was there over a common love of bands like Kraftwerk, Neu, Tangerine Dream, Stereolab and Broadcast that the seeds of Zwei Hande... started to germinate. "We had a lot of common interests," Terejko added. "I asked if she made music and suggested we get together and write something. She came over one afternoon with her synth and we started going through patches together. As soon as she played the opening sequence to 'Neuwellen', we knew we had something special."

"Something special" is putting it rather mildly. The eighteen-plus-minute 'Neuwellen' is a riveting Krautrock tour de force that really has to be heard to be believed. "We recorded 'Neuwellen' in one afternoon all in the first take during our very first jam," Forrest explained, "It was recorded in Adam's living room among his massive and incredible record collection. I created the main sequence by setting a box of 45s on my synth and the rest of the music came...like magic."

The remainder of Zwei Hande... follows in much the same vein, with oscillating synths clashing with more industrial-strength walls of noise, and then punctuated with Forrest's by-now trademark tinges of vocal hallucinations. Nothing quite holds up to the sheer intensity of 'Neuwellen', though the woozy 'Left Hand' takes things about a decade ahead into early-eighties Daniel Miller territory (especially his mostly forgotten Duet Emmo collab with Wire's Graham Lewis and Bruce Gilbert).

As of this writing, Zwei Hande (Part 1) has only been available on Castle If's Bandcamp page, but for the vinyl dweeb in all of us, Forrest offers at least a glimmer of hope. "Since it's never seen physical release, I'd really like to have a short run of Zwei Hande pressed on vinyl, but we'll see..."
Castle If
Suggestions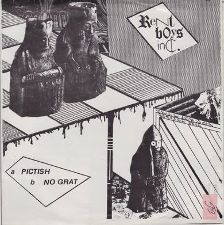 Rent Boys Inc.
Pictish / No Grat - 7"
(independent)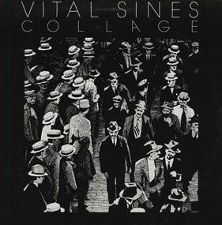 Vital Sines
Collage - 12" EP
(independent)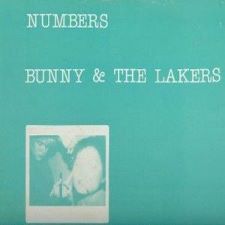 Bunny and the Lakers
Numbers
(independent)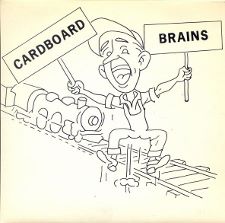 Cardboard Brains
Cardboard Brains 77 EP - 7"
(independent)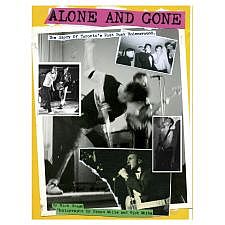 Nick Smash
Alone and Gone: The Story of Toronto's Post Punk Underground
(independent)