The Tom Northcott Trio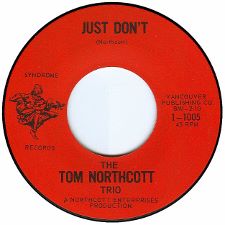 Just Don't / Let Me Know - 7"
Syndrome - 1966


Michael Panontin

Tom Northcott had already been a fixture for several years in the Kitsilano clubs when he decided to join the Vancouver Playboys in 1965. Around the same time he was also busy establishing his own record label, Syndrome, which was hip enough to snag a distribution deal south of the border with the suits at Warner Brothers. But after a seven-inch as Tom Northcott and the Vancouver Playboys ('She Loves Me, She Loves Me Not'), the Vancouver songwriter bolted to form his own three-piece band.

Promoter Jerry Kruz booked them at one of his first shows on January 20th, 1966 at St. John's Church Hall. "There was an up-and-coming local folksinger by the name of Tom Northcott, whom I had met on the coffee house circuit," he recalled in his book The Afterthought: West Coast Rock Posters and Recollections from the 1960s. "Tom had a great idea to try singing as a trio, which I thought might work, and this was the start of the Tom Northcott Trio." That gig went off well enough. But the kids wanted "more rock and roll and less folk music", and so, just a couple of months later, Northcott decided to pull a Dylan, plugging in his 12-string guitar and going electric.

From there, the group's trajectory was just about straight up, as the three (with Rick Enns on bass and Chris Dixon on the skins) found themselves as regulars on CBC's popular local show, Let's Go, self-released the band's first single and then proceeded to land gigs up and down the Pacific Coast with the likes of the Who, the Doors and the Jefferson Airplane.

These days, those who do still remember Tom Northcott, whose late-sixties hits mostly disappeared from radio stations years ago, do so in part for his flowery update of Donovan's 'Sunny Goodge Street' or his rollicking version of Harry Nilsson's '1941', both of which managed to tweak the charts up and down the lower mainland. But the thing about Northcott was that he was still first and foremost a songwriter, and his first single with the trio, the menacing 'Just Don't', was as good as anything he would write later in his career. The record was foolishly ignored at the time, and is for the most part forgotten today even amongst the cratediggers, but with its foreboding bass intro, those jangly guitar licks and Northcott's caustic cries for personal freedom ("I don't tell you / what you should do...I don't think that anybody.../ should ever try to tell anybody / else what to do / so just don't!"), it most certainly deserves to be dusted off and given a spin or two.
Suggestions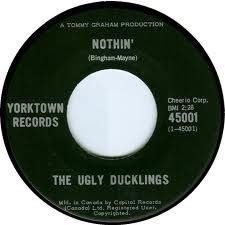 The Ugly Ducklings
Nothin' / I Can Tell - 7"
Yorktown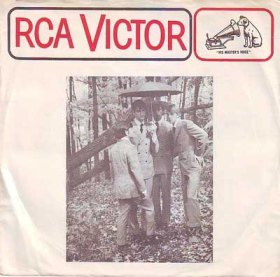 The Gentle Touch
Visitors Parking Only / One Way Ride - 7"
RCA Canada International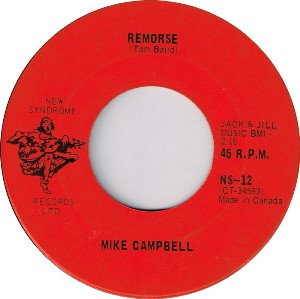 Mike Campbell
Remorse / One Girl - 7"
New Syndrome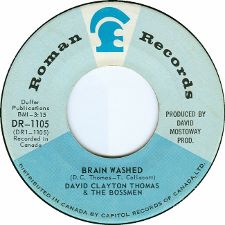 David Clayton Thomas and the Bossmen
Brainwashed / Barbie-Lee - 7"
Roman