Jack Bailey and the Naturals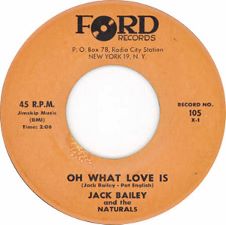 Oh What Love Is / Beneath the Moonlight - 7"
Ford - 1961


Michael Panontin

During his short lifetime, Jack Bailey rarely ventured from his home in Peterborough, Ontario. He was perhaps the most talented musician ever to come out of the Kawartha Lakes region, but a reluctance to tour as well as a penchant for the bottle kept the country rocker from ever achieving the sort of fame he deserved.

In his time, Bailey was the go-to man as a support act for the big-name country stars as they passed through the region, including the likes of Charlie Pride, Faron Young, Hank Snow and Tommy Hunter. He would often join them on extended tours, but as his life-long friend Ron Rickard recalled recently, it was hardly something he relished. "He did it but he hated it," Rickard told the Peterborough Examiner in 2010. "He could have left here and been a big star, as big as Roy Orbison, [but] he said he's from Peterborough and wanted to stay in Peterborough."

His earliest records bore a distinctive rockabilly influence, none more so than the blistering 'Oh What Love Is', issued on the New York-based Ford imprint in 1961. Easily his most sought-after record these days, 'Oh What Love Is' is a floor-stomping affair with romping piano, scorching guitar and, of course, Bailey's hopped-up caterwauls of "Oooohhh, what love is!"

And while much of Bailey's recorded legacy is gathering dust at the back of thrift shops and record bins, it seems to have not been forgotten in his tiny hometown. The guys at the local Legion (where else, I suppose?), Rickard included, held a tribute night for the erstwhile rocker in January 2010 - some twenty-two years after his death! - that featured many of Bailey's fellow bandmates and an astounding three-hours-plus of Bailey's music.
Suggestions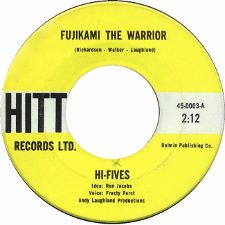 The Hi-Fives
Fujikami the Warrior / Mo-Shun - 7"
Hitt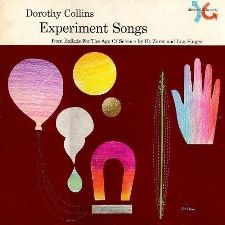 Dorothy Collins
Experiment Songs
Motivation