Greg Mittler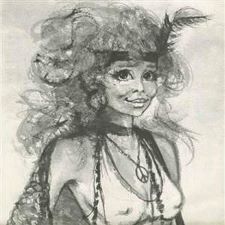 Hey Miss Maybe b/w I Will Take You Home - 7"
Up - 1973


Michael Panontin

Google may know everything about you or me, but that mind-boggling algorithm gives up very little on the mysterious Greg Mittler and his long-lost 'Hey Miss Maybe' seven-inch. What we do know is that this surprisingly catchy pop record was released on the Up imprint in the early part of 1973 - the only release it seems on that tiny label - and that it entered the RPM charts at an underwhelming #97, climbing as high as #81 for the week of May 5th. All of which is a nice way of saying that very few people actually heard the tune. What they missed was a spry love song with an infectious rhythm, sweeping strings and the sort of corny lyrics that soccer moms might have mindlessly sung along to ("Hey Miss Maybe / Got it all wrapped up so right / Got it all figured out / All your answers are out of sight")...in other words, two minutes and ten seconds of classic, if a bit dated, AM fare.

What became of Mr. Mittler is anyone's guess, though a March 10th-16th, 1975 issue of the York University Daily Bulletin lists the following entry:

ENTERTAINMENT: Sunday, 8:30 PM - folk-singer Greg Mittler, Absinthe Coffee House and Pub, Winters College (free admission)

Mintish copies of 'Hey Miss Maybe' come cheap - probably under ten bucks - but serious collectors may want to look out for promo copies with a sexy semi-nude fold-out sketch of, I'm guessing, the free-spirited Miss Maybe herself.
Suggestions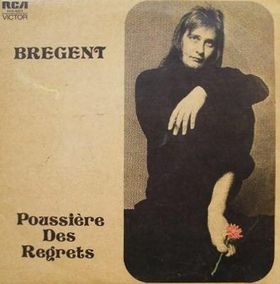 Bregent
Poussiere Des Regrets
RCA Victor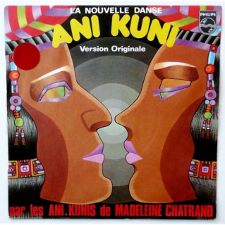 Madeleine Chartrand
Ani-Kuni / Ca tourne en rond - 7"
Extra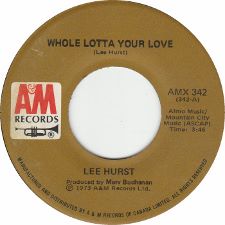 Lee Hurst
Whole Lotta Your Love b/w Saturday's Wild - 7"
A & M