Lee Hurst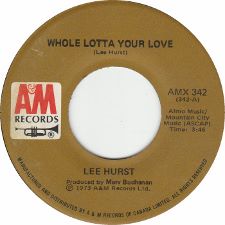 Whole Lotta Your Love b/w Saturday's Wild - 7"
A & M - 1973


Michael Panontin

When soul singer Lee Hurst first approached Merv Buchanan, it wasn't just Hurst's silky smooth voice that caught the producer's attention. "At the time, Lee looked like a pimp," he told CM. "He had an afro, dressed to the nines, drove a flashy Cadillac and always had hot, young chicks hanging around him."

Buchanan, as those majoring in Canuckistani Studies will know, was the man behind Trend Records, one of Canada's first truly independent labels. He had only recently shifted his operations from Toronto to a tiny studio out on the west coast, quite literally in fact. "I owned a studio out in Surrey, B.C. The place was equipped with Pete Traynor's handmade mixing board and Ampex tape machines transported from the Trend Records schoolhouse studio in West Hill, Ontario." He also ran the Music Media talent agency. So when the young Hurst, himself a transplanted easterner from Chatham, Ontario, caught wind of all this, he knocked up Buchanan in the hopes of recording a couple of songs he had under his belt.

Though Buchanan was in for even more surprises - "The place was tiny, and Lee showed up for the session with a nine-piece band!" - he obviously knew a great song when he heard it. "I thought his stuff was excellent," he recalls. "He clearly had talent and that's all I cared about, so I set up a session." The two sides, both written and arranged by Hurst, were good enough to catch the ears of A & M execs down in Los Angeles.

With the record out on such a high-profile label, Hurst must have seen the proverbial dollar signs flashing before his eyes. Unfortunately, neither the honey-dripped 'Whole Lotta Your Love' nor the hard-partying 'Saturday's Wild' over on the flip managed any traction on the charts. Even worse, with a tour of eastern Canada ready and booked, Hurst's band walked out on him causing Buchanan "some serious grief".

Hurst pretty well dropped off the face of the earth after that. No one, least of all Buchanan, seems to know of his whereabouts. Equally weird, this amazing double-sider can be yours for under fifty dollars, peanuts in the big bucks world of soul collecting.
Suggestions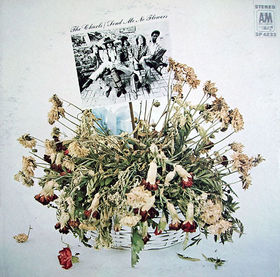 The Churls
Send Me No Flowers
A & M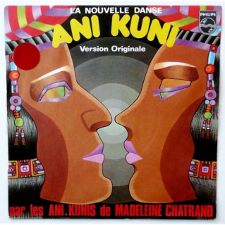 Madeleine Chartrand
Ani-Kuni / Ca tourne en rond - 7"
Extra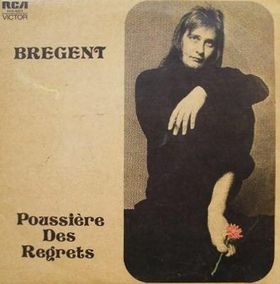 Bregent
Poussiere Des Regrets
RCA Victor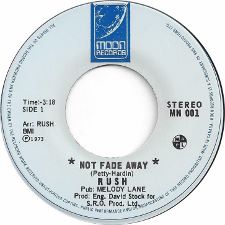 Rush
Not Fade Away / You Can't Fight It - 7"
Moon