Basic Black and Pearl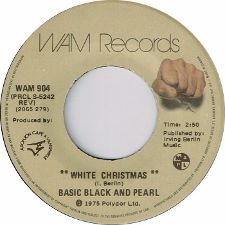 White Christmas / Right On Baby - 7"
WAM - 1975


Michael Panontin

Basic Black and Pearl recorded their first seven-inch for Leon Aronson's Montreal-based WAM label in 1975. The contemporary soul of 'There'll Come a Time, There'll Come a Day' sold well enough for WAM's distributor Polydor to issue it south of the border as well as in Italy the following year. Aronson is today better known as a composer of TV and film scores, but like many a musician in Quebec forty years ago, he found plenty of work in that province's rabid disco market. He shed some light on Basic Black and Pearl for the Vente de Garage blog.

"BB&P was more of a studio project featuring myself on keys, Bobby Cohen on guitar, Marty Simon on drums and David Nash on bass", he wrote. "The lead singer was Sharon Lee Williams. We were actually in the Montreal production of Hair...that is where we met." (Williams it should be noted is also known amongst connoisseurs of seventies erotic film - sometimes referred to as "maple syrup porn" - as the singer of Paul Baillargeon's theme to Loving and Laughing, the dubbed English version of the 1971 romp Y'a plus de trou a Perce.)

It may be a long way from cinematic sex farce to Irving Berlin's revered Christmas classic, but with 'There'll Come a Time...' doing well enough in the clubs, Aronson must have decided that what the dance floors needed was a little soulful Christmas cheer. Recorded at Listen! Audio Productions in Old Montreal, 'White Christmas' dutifully checked off all the boxes of seventies soul - a sturdy proto-disco beat, honey-dripped strings and those sexy back-up vocals - and could just as easily have come out of New York as Montreal.

These days, though, both discs are snapped up by those especially obsessive northern soul cratediggers, with the relatively common 'There'll Come a Time...' pushing up into the $100 range and the near-impossible-to-find 'White Christmas' oddly selling for a mere pittance.
Suggestions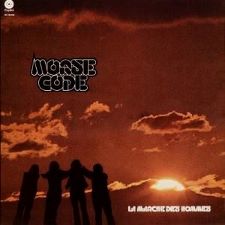 Morse Code
La Marche des Hommes
Capitol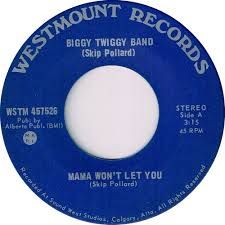 Biggy Twiggy Band
Mama Won't Let You b/w I Don't Want That to Change - 7"
Westmount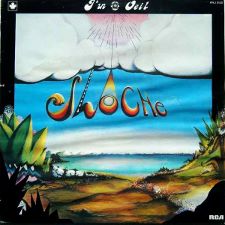 Sloche
J'un Oeil
RCA