Kinetic Ideals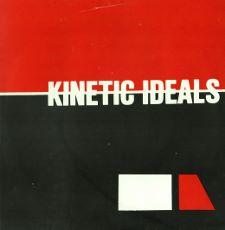 Life in Shadow / Maze of Ways - 7"
Mannequin - 1980


Michael Panontin

By 1980, some three years after early punk outfits the Viletones, the Diodes, Cardboard Brains and the Ugly had set sonic fire to the streets of Toronto south of Bloor, the embers of post-punk had already wafted towards the bedroom communities of Mississauga and Burlington, home to Kinetic Ideals and Mannequin Records, respectively. The buzz back in the day was that these guys were the Canadian Joy Division...dark, brooding and of course popular with all those overcoat-clad depressives.

On this, their debut 7", Alan Murrell's throbbing bass line is punctuated with Jean-Claude Chambers' angular guitar on the A-side 'Life in Shadow'. The flip, though, is the winner here, as the frighteningly messy drum/bass mix girds Mike Rullman's sinister Howard Devoto-esque vocal squawks. The distorted slabs of guitar are even reminiscent somewhat of Punishment of Luxury's macho punk/metal assault.

Though languishing these days - proverbially, as it were - in the trash heap of forgotten rockers, Kinetic Ideals once held court around Ontario, playing to thousands in support slots for the Teardrop Explodes, the Stranglers, and even the Gang of Four's infamous 1982 Windsor gig (where a temporary power outage prompted Jon King and Co. to croon a cool acapella version of the Carpenters 'Close to You' - but surely I digress).


Suggestions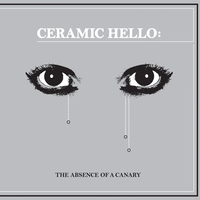 Ceramic Hello
The Absence of a Canary
Mannequin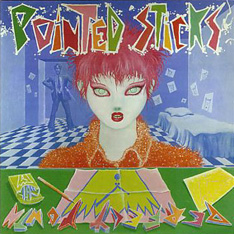 The Pointed Sticks
Perfect Youth
Quintessence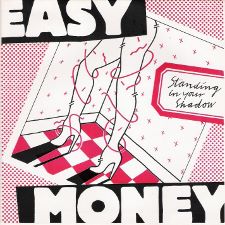 Easy Money
Standing in Your Shadow / No Stranger to Danger - 7"
Richard's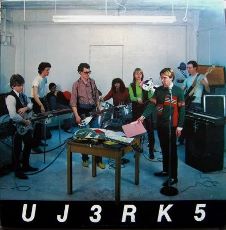 UJ3RK5
UJ3RK5 - 12" EP
Quintessence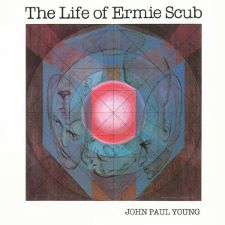 John Paul Young
The Life of Ermie Scub
CMDC