Bill Amesbury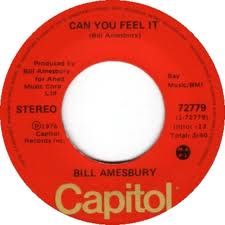 Can You Feel It / Jessi - 7"
Capitol - 1976


Michael Panontin

The man most remembered for his 1974 AM hit 'Virginia (Touch Me Like You Do)' was much more than just a one-hit wonder...and, as it later turned out, more than just a man. His talents were initially dismissed at Casablanca Records - in his And Party Every Day: The Inside Story of Casablanca Records, Larry Harris wrote "to no one's surprise, the Bill Amesbury record ['Virginia'] went nowhere". But the Kirkland Lake (ON)-born Amesbury was actually brimming with talent, having written every song on his debut LP Jus' a Taste of the Kid.

The young Amesbury moved to the Toronto area when he was still in his teens, releasing a couple of decent sunshine pop singles with a group called Five Shy in the late sixties. After signing with Yorkville Records, Amesbury set out to record those first songs that he had penned. And almost right out of the gate, the foot-stompin' 'Virginia' shot to #6 in Canada, spending the better part of two months up in the charts. Of course, the disc's success was brought to the attention of ex-Buddha honcho Neil Bogart, who made it the first release for his upstart Casablanca label. Whether it was doomed from the beginning by Harris' lack of faith or whether the label was just too preoccupied with their other acts, most notably a band called Kiss, is hard to know for sure. But the single tanked south of the border, barely scraping into the top 100.

Amesbury's affection for blue-eyed soul music spilled over to England, where he would chart records throughout much of 1975 and 1976. Now signed to Capitol up here in Canuckistan, Amesbury issued the sophomore LP Can You Feel It in the latter part of 1976. And though the accountants would probably have deemed it a failure for its lack of smash hits, that album contained one of the most beautiful soul records ever to come out of Canada. Pressed up as a single just in time for Christmas, 'Can You Feel It' channelled Amesbury's honey-dripped croon and some crisp string arrangements into a starry-eyed disco classic that could just as easily have come out of Thom Bell's Sigma Sound studios down in Philadelphia. The song even managed to tweak Toronto's CHUM-AM charts, peaking at #23 the week of January 22, 1977.

Of course, few people at the time were aware that Bill Amesbury was questioning his own gender and probably even fewer paid much attention to lines like "And a man ain't what he used to be / Now a woman got a quality". As it turned out, Amesbury quit the music business altogether soon after the release of 'Can You Feel It', and in the 1980s he underwent sex reassignment surgery, leaving Bill behind and living out her life as Barbra with her long-time partner, MacLean-Hunter heir Joan Chalmers.

Her story might have ended there were it not for the worn-out vinyl copy of Can You Feel It that James Collins had spun to death since he was a ten-year-old growing up in Oshawa, Ontario. In 2003 the actor/songwriter teamed up with Dave Pickell to pen the top-40 song 'Do You Mind If We Talk about Bill?', in which Collins the fan conjures an imaginary encounter with Barbra and asks her "Do you mind, is he haunting you still? / Do you mind if we talk about Bill?" To date there has been no response from Ms. Amesbury.
Suggestions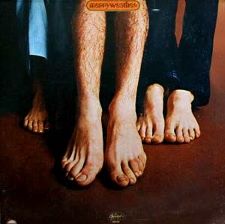 Merryweather
Merryweather
Capitol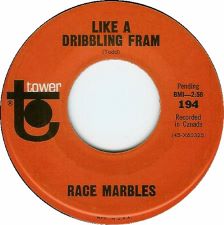 Race Marbles
Like a Dribbling Fram / Someday (the World Will Be as Lovely as Before) - 7"
Capitol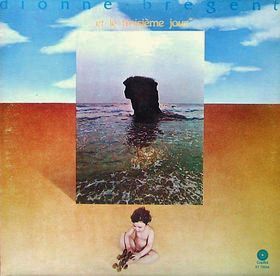 Dionne-Bregent
...Et le Troisieme Jour
Capitol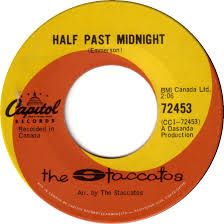 The Staccatos
Half Past Midnight / Weatherman - 7"
Capitol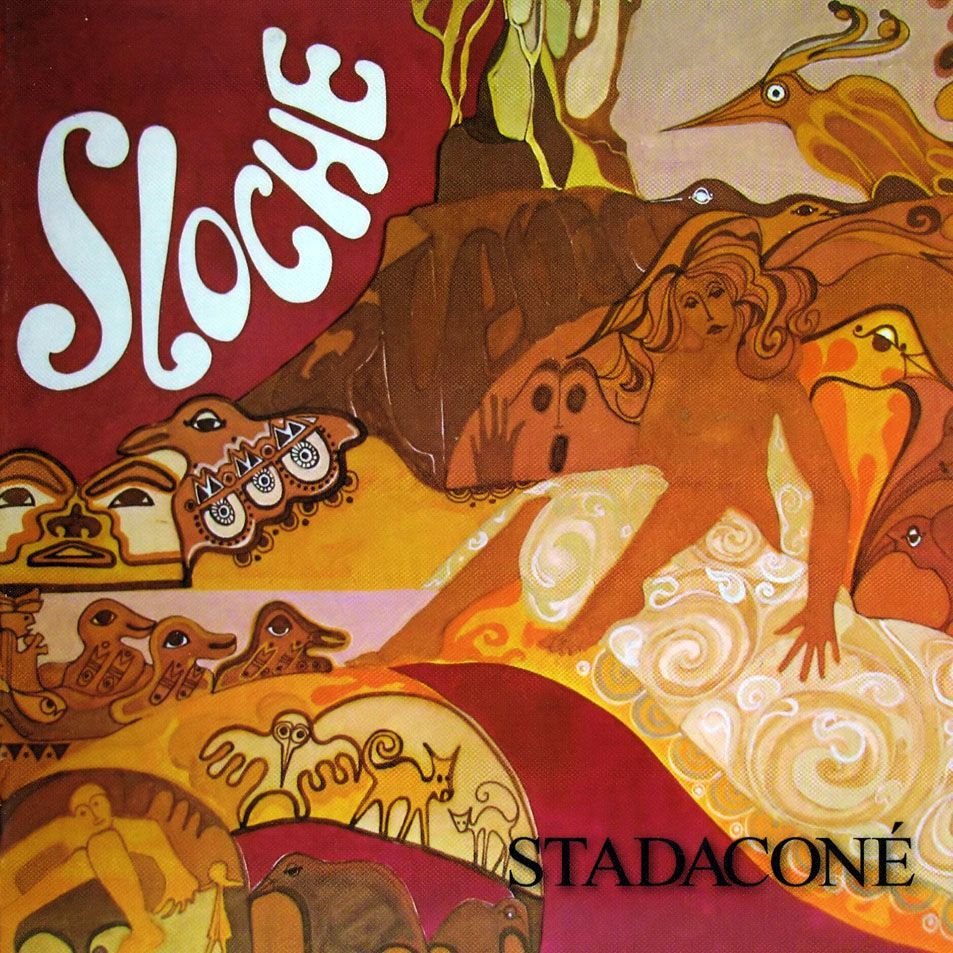 Sloche
Stadacone
RCA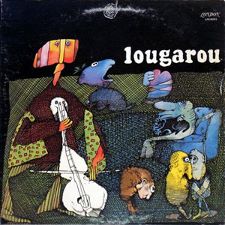 Lougarou
Lougarou
London