Abraham's Children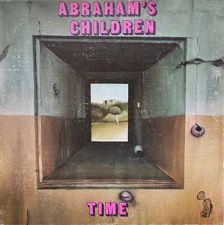 Time
G.A.S. - 1973


Michael Panontin

Jimi Bertucci was just one of the many Canadian musicians who trace their roots back across the pond to Italy. Like fellow Torontonian and Mandala guitar wizard Domenic Troiano, along with Montreal producer Pat Deserio and the bulk of that fecund disco scene, Bertucci came to this country when he was just a child. His would have been a fairly typical Italian immigrant experience at the time. Born one Vincenzo Donato Bertucci in the Calabrian village of Serra San Bruno, the impressionable six-year-old found himself in a bustling Little Italy house chock full of extended family, including a talented uncle named Sam, who entertained the clan with a coterie of instruments from accordion to mandolin.

At thirteen, Bertucci was among those hysterical hordes at the Beatles' Maple Leaf Gardens debut (the tickets courtesy of a Sam the Record Man contest) and like many a teenager that year was thoroughly bitten by the rock and roll bug. When his parents later surprised him with a Hofner bass guitar, the young lad's fate was sealed. Bertucci formed the London Tones with high school mate Ron Bartley, eventually taking on keyboardist Bob McPherson and drummer Brian Cotterill, and settling on the name Abraham's Children.

The four gigged around the city until one night at Club 813, a West Indian night spot known as much for its lamb curry as for its music, they were approached by Jack Morrow (who would later produce Teenage Head among others). Morrow hooked the band up with producer Paul Gross and before long they had issued Bertucci's catchy AM-friendly 'Goodbye, Farewell' and backed it with Gross' gutsier 'Hot Love'. By November of 1972, Billboard magazine described 'Goodbye, Farewell' as "a confirmed national hit (which) has just been released stateside on Buddah."

That single, and the schizophrenic nature of its two sides, would prove to be the band's eventual undoing. By the time of their lone full-length record, Time, it was clear that Abraham's Children were being pulled in two clearly different directions. That first hit, along with follow-up chart singles 'Gypsy' and 'Thank You', marked the band as a Canadian version of Bread or Pilot. At the same time, unsuspecting teenies who had purchased the album looking for more of that syrupy AM fare would have found that the Children had somewhat more ambitious rock and roll visions. Side two in particular is stacked with lengthier keyboard-driven post-psychedelia more along the lines of Sugarloaf or Rare Earth.

Unfortunately, Abraham's Children only managed one more single, the r'n'b-tinged 'Goddess of Nature', which despite its au courant use of strings and its modest chart success, only managed to tear the group apart for good.
Suggestions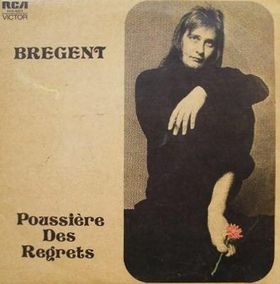 Bregent
Poussiere Des Regrets
RCA Victor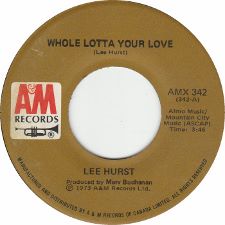 Lee Hurst
Whole Lotta Your Love b/w Saturday's Wild - 7"
A & M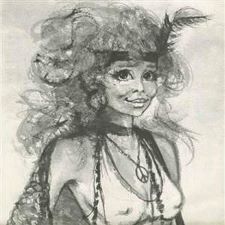 Greg Mittler
Hey Miss Maybe b/w I Will Take You Home - 7"
Up