David Wiffen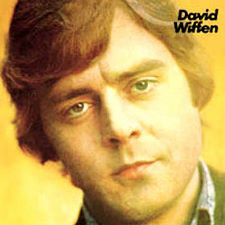 David Wiffen
Fantasy - 1971


Nick Warburton

His songs have been covered by the likes of Rumer, the Cowboy Junkies, the Black Crows, the Jayhawks, Roger McGuinn, Harry Belafonte, Tom Rush, Ian and Sylvia Tyson and Jerry Jeff Walker. Yet despite such a wide appreciation and respect for his song-writing, English-born Canadian singer and guitarist David Wiffen has not become the household name that he deserves to be.

Wiffen was born on 11 March 1942 in Redhill, Surrey. In 1956, the family moved to nearby Claygate and while attending school in Hinchley Wood, he began to explore the local music scene, which less than a decade later would give birth to notable bands like the Yardbirds. Like thousands of young English kids, David was caught up in the skiffle craze spearheaded by Lonnie Donnegan, and soon after moving to the area, the young teenager joined his first band, The Black Cat Skiffle Group, based in Kingston Upon Thames.

While the young singer was enjoying his first taste of the nascent music scene flourishing in southwest London, his father was sent to Toronto on a six-month assignment. When the contract was extended to a year, the rest of the family was brought over from England. David was 16 years old, and the move was not an easy one to make. "For David it must have been a big change because he'd just started to get into music," says his brother. "He had a skiffle group...and suddenly to be taken away from what was going on...must have been very hard and I think it took him a while to adjust."

David was eager to see Western Canada. He hitchhiked out to Edmonton in early 1964 before basing himself in Calgary, where he managed the Depression folk club for a while. It was there that he met future 3's a Crowd collaborators, singer Donna Warner and guitarist/singer Brent Titcomb, who urged him to check out the thriving folk scene in Vancouver.

Invited to perform at the city's Bunkhouse coffeehouse with an ensemble of other musicians for a proposed live album, David duly made the trek west in early 1965. On arrival, however, he found that none of the other musicians had showed up, so the resulting recording became his debut album - the ultra-rare David Wiffen Live at the Bunkhouse, which was released on the New York-based International Records label. Arguably the rarest of David's recorded output, the album fetches thousands of dollars whenever it appears on Ebay and offers a tantalising glimpse of his early ventures on the folk scene. Besides covers of Ian Tyson's 'Four Strong Winds' and Jesse Colin Young's 'Four in the Morning', the album also showcases David's first stab at writing original material, the superb 'Slice of Life'.

With the recording under his belt, David's next move was to join the Pacers, a beat group from Prince George, B.C. that had travelled to Vancouver to star in the annual Battle of the Bands competition. Against stiff opposition, the Pacers won the competition and the prize, which was a recording contract with RCA Victor to cut a 45. After cutting two tracks, 'I Want You Back' c/w 'Windjammer', subsequently released on a single in late 1965, the Pacers were offered further work in Montreal and duly headed east in anticipation of a lucrative engagement at one of the city's top clubs and an opportunity to record more material.

On arrival, however, the band learnt that the offer of a recording deal was non-existent while the live work involved performing gruelling hours from 8pm to 3am seven nights a week for very little money. With the exception of David Wiffen, all of the band members soon lost heart and returned to Vancouver. David meanwhile decided to move to Ottawa after hearing about the vibrant folk scene based around the city's top folk club, the Le Hibou coffee house. During this period, he also returned home to Toronto to visit his family and in August 1966 made his solo debut at the city's famous Mariposa Folk Festival.

Carving out a niche for himself as solo artist, David soon started turning heads and by late 1966, he was offered a vocal spot in Ottawa's top folk/rock group, the Children, which at the time included singer and poet Bill Hawkins, guitarists/singers Sandy Crawley and Bruce Cockburn, bass player Neville Wells and former Esquires drummer, the late Richard Patterson, who would become one of David's longstanding friends and collaborators.

The Children only lasted about six months, but it proved an invaluable experience for David and his next project, 3's a Crowd. That group recorded two singles for Epic Records before venturing south to the US several times, appearing at Steve Paul's prestigious New York nightclub The Scene as well as making regular visits to the Back Porch Club in Columbus, Ohio. After their appearance at Expo '67 in Montreal, 3's a Crowd flew down to Los Angeles that October to begin recording an album entitled Christopher's Movie Matinee at Studio 3, Western Recorders on Sunset Boulevard. It was during this period that David introduced one of his best known compositions, 'More Often Than Not', into the band's set. But by the spring of 1969, after a tour of US colleges and universities, 3's a Crowd had unravelled, leaving David to pick up the solo career he had put on hold back in the summer of 1966.

Bill Horon, reporting for the Montreal Star, caught one of David's gigs at the city's Yellow Door club in August of 1969, where his set list included covers of Fred Neil's 'The Other Side of This Life' and the Rolling Stones' 'No Expectations', as well as his own 'It Doesn't Seem To Matter Anymore'. "His music revolves around new city and country blues. It spins in a woven lane of thoughts and expressions that reflect the moods of the blues," wrote Horon. "In his own way, he is very much a part of the current music trend. Blues, country flavoured and old time rock songs are here enjoying a healthy period of popularity. Wiffen's material can only have a positive effect on his listeners."

That same year, David landed a spot on CJOH-TV's Both Sides Now, co-hosting the prestigious music show with South African-born singer Ann Mortifee. His regular live work and growing profile soon landed him a deal with American record label Fantasy Records and in 1970 David paid his way down to Oakland, California to record his eponymous solo studio album. The label, best known for making a mint out of Creedence Clearwater Revival albums, arranged for him to work with former Youngbloods guitarist Jerry Corbitt. And although David was able to invite along Sandy Crawley, most of the players were unfamiliar to him.

The studio sessions, which dragged on for ten weeks, were challenging and the entire experience was somewhat disappointing, as David later revealed in an interview with David Farrell for Music Canada Quarterly in spring 1974. "I was totally wiped out by the end of it," he confessed. "I was living and working with complete strangers and becoming emotionally fatigued. One day I got out of bed and found ten people loafing around the house I was staying in, none of whom I knew. I just went back into my room and slammed the door shut. It was then that I wrote 'Mr Wiffen Is Incommunicado Today' (aka 'Mr Wiffen')."

While David subsequently expressed dissatisfaction with the final recording (the album was finished without his involvement and the master tapes were reportedly damaged), David Wiffen is a superb collection that contains his most widely covered songs, most notably, the superb blues-rocker 'Driving Wheel' and the autobiographical 'Mr Wiffen' and 'More Often Than Not', the latter a frank admission of his growing drink problem. Also noteworthy is David's brilliant 'Never Make a Dollar That Way' (the lyrics of which refer to former Children singer Bill Hawkins, who was travelling back from Mexico and ran into David on his way to California) and his sublime re-working of B B Johnson's 'Since I Fell For You', which he had first recorded on the 1965 live album in Vancouver.

Unfortunately, only review copies of David's album were made available in the US, and while the record did see a Canadian release, copies are now extremely scarce. Despite the album's rarity, American rock magazine Cashbox chose it as Newcomer Pick of the Week, while in Canada the single 'More Often Than Not' became a minor hit, reaching #85 on the RPM chart in May 1971. Back home, David's stock rose thanks to his exposure on CTV shows Rolling on the River and The Ian Tyson Show. Also, it didn't hurt that artists like Tom Rush, Ian and Sylvia Tyson, Jerry Jeff Walker, Anne Murray, Eric Anderson and Harry Belafonte had recorded songs from his first studio album, further enhancing his street cred among singer/songwriters.

He signed to United Artists in late 1972 and returned to the studio to record what would become his most accomplished album, Coast to Coast Fever, which was nominated for a Juno award in the folk album category in 1974 (though unfortunately losing out to Gordon Lightfoot's Old Dan's Records). And despite the album picking up positive reviews, it would be nearly 25 years before Wiffin returned to the studio to record his long-awaited third studio album, 1999's South of Somewhere.

By the 1980s, Wiffin had ceased performing, working instead as a limousine driver and a driver for the handicapped. When back surgery made the physical demands of this work no longer possible, he started to channel his creative energies into writing poetry and painting; several of his poems and artworks were later published and exhibited. Then, in the early 1990s there was a renewed interest in his work when a new generation of musicians began name checking the singer/songwriter, most notably the Cowboy Junkies, who recorded an impressive version of 'Driving Wheel' in 1992, prompting David to return somewhat reluctantly to performing, including a Children reunion in 1997. Two years earlier, he had also been inducted into the National Capital Music Association Hall of Fame.

While David Wiffen and Coast To Coast Fever have both been reissued on CD, fans will be excited to learn that Mousehole Music NLC is compiling a comprehensive CD retrospective pulling together all of his released solo material, together with a wealth of previously unreleased studio and live recordings, including such tantalising titles as 'Mystery Man', 'Moon River Blues', 'Cry In The Morning Rain', 'Rocking Chair World' and 'Maybe Mexico'. Perhaps then, David Wiffen will finally gain the acclaim and widespread recognition that he deserves.


More of Nick's writing can be found here.
Suggestions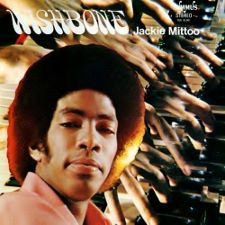 Jackie Mittoo
Wishbone
Summus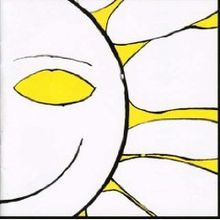 Jean-Pierre Ferland
Soleil
Barclay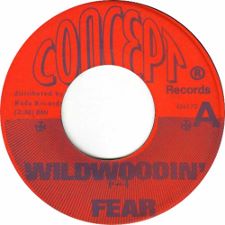 Fear
Wildwoodin' / Ace - 7"
Concept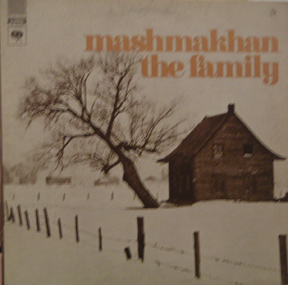 Mashmakhan
The Family
Columbia