John Bottomley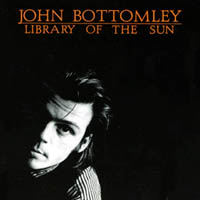 Library of the Sun
Crane/Bag - 1990


Michael Panontin

John Bottomley won a Juno award in 1993 for most promising male vocalist, just after the release of his Songs with the Ornamental Hermits set. But for those in the know there was nothing really new about him. As the frontman for Toronto-based Tulpa, he had been simultaneously charming and dazzling local audiences with his passionate songwriting since the mid-eighties. The band's lone studio LP Mosaic Fish may not have sold millions, but Tulpa could always be counted on for their electrifyingly vivid live shows.

But Tulpa was not long for this earth, disintegrating sometime in the late eighties over the usual push and pull of creative differences, in this case those of John and his brother Chris. In a 1990 interview with Toronto's Now weekly , Bottomley explained that "creatively, we were going in very different directions, and there was lots of friction. I guess there's always a bit of a power struggle."

When the songs for his first solo record Library of the Sun were recorded and ready to release, Bottomley again met with resistance, this time from the recalcitrant record execs of the day. "When I was recording (Library...), a lot of record companies were turning it away. It was only picked up when I put it out myself." At a time when the flavours of the week were house, techno, grunge and worldbeat, there seemed to be little interest in the rustic Dylanesque self-confessions of an aging post-punk.

Still, for those few who did take notice at the time, Library of the Sun was as clear an indication as any that this city known for nurturing excellent singer-songwriters, from Joni Mitchell and Neil Young all the way to Hayden and Justin Rutledge, had just produced one more. Recorded and mixed for the most part at the legendary Grant Avenue studios, the songs on Library... mark the start of Bottomley's life-long journey away from the modernist new wave/punk world from which he emerged nearly a decade before, a journey that would see him living out his final days in the solitude of the tiny mountain-flecked community of Brackendale, British Columbia, about as far away from his Queen Street West haunts as you could possibly get. Bottomley revels in such a world on songs like the upbeat 'In Solitude' and the lush country-tinged 'She Lay Down by the Water'. And his forays into more experimental sounds, as on the edgier 'Little Red Wagon', feature some of the many excellent backing musicians on the record, including brother Chris on bass.

Library of the Sun was ultimately picked up by Michael Timmins' Latent imprint and reissued on CD with three additional tracks, including the single 'Barkeeper (Pour Me a Drink)'. Bottomley would go on to bigger things of course when his 'You Lose and You Gain' from his best-selling Blackberry CD cracked RPM's top-ten charts in 1995. In all, he would record ten solo albums, mostly on his own Crane/Bag label, before tragically shuffling off this mortal coil in 2011, taking his own life at the still-tender age of 50.
Suggestions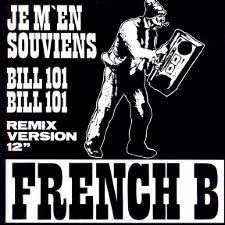 French B
Je M'en Souviens - 12" EP
Sumo