Nick Holder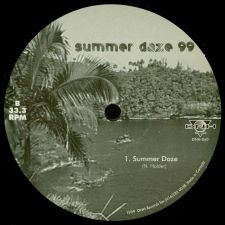 Summer Daze - 12"
DNH - 1999


Michael Panontin

You can't really talk about the Toronto dance scene without mentioning Nick Holder. The man was there almost from its prehistory, deejaying as a teenager in the 1980s and then producing scores of tracks in the 1990s and 2000s for labels like Definitive, Stickman, NRK and especially his own DNH and Treehouse imprints. Though originally influenced by the techno/house scene that was developing down the 401 in Detroit, especially those heavyweights Derrick May and Carl Craig, Holder soon crafted a style much more his own, a deeply organic house that took a silky low end, jazzed it up a bit and then topped it with some subtly placed high hat. His 'Da Sambafrique' on NRK was a massive floor-filler in 1999, as was his Pat Metheny-sampled 'Summer Daze' a couple of years later. Add to that some mighty fine remixes - check out his deft reworking of Sister Sledge's 'Greatest Dancer' - and you have got a pretty impressive oeuvre.

The cruel irony for Holder is that his best-known track, that mellifluous chill-out groove of 'Summer Daze', first issued in Toronto in 1999, is probably something he would equally like to forget. Though it is still a dancefloor staple the world over, his unauthorized sampling of Metheny's slow-glide 'Slip Away' from 1989's Letter from Home damn near sank the now-revered deejay. "I didn't really know or care who this Pat Metheny guy was," he told Toronto's Now weekly. "I just picked up the record and thought, 'Hmm, I could use that.' So I dropped a beat on it and I was, like, 'Holy shit, this is gonna be the bomb!'"

It was a bomb all right, and it nearly blew up in Holder's face. "Apparently, Metheny heard it and just freaked. When my UK label people started talking about the possibility of suing me, I figured it was all over." Luckily, Holder managed to strike a deal with the famed guitarist. And though Metheny would ultimately get most of the publishing rights to the track, posts of the awesome 'Summer Daze' are conspicuously absent on YouTube even to this day.
Suggestions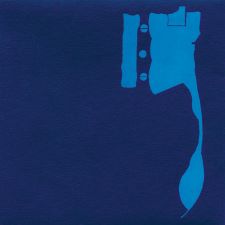 Fly Pan Am
Fly Pan Am
Constellation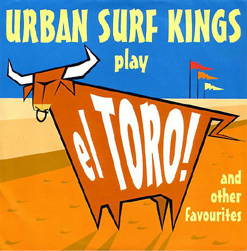 Urban Surf Kings
...Play El Toro and Other Favourites EP - 7"
Cinnamon Toast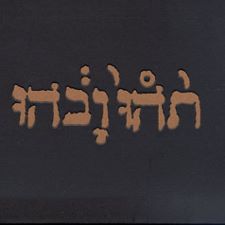 Godspeed You Black Emperor!
Slow Riot for New Zero Kanada EP
Constellation